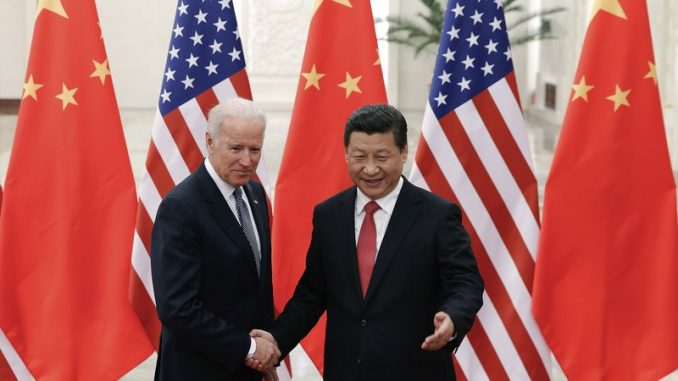 OAN Newsroom
UPDATED 3:39 PM PT – Monday, July 5, 2021
New disclosures have shown the Chinese government could have indirectly contributed to Joe Biden's 2020 campaign. The Biden Center at University of Pennsylvania received $50 million from China after Biden announced his presidential bid in 2018.
According to an analysis conducted by the National Legal and Policy Center, the Biden Center opened in 2017 and received $8 million from China that year. However, after Biden announced he was running for president in 2018, his donations from China soared by nearly 400 percent.
How deep is Joe Biden in Hunter's shady business deals? Hunter has been dealing with China in the shadows for years—has Joe too?

— Sen. Marsha Blackburn (@MarshaBlackburn) July 5, 2021
"Federal law requires the disclosure of the source of all donations over $250,00," Epoch Times investigative reporter Joshua Phillip explained. "It is not clear whether Biden was directly involved in this and the issue of universities accepting large donations from China, including undisclosed donations, is one of the major topics in the US right now."
Reports citing Hunter Biden's emails also show Chinese operatives may have been advising Biden's 2020 campaign in potential violation of U.S. election laws.