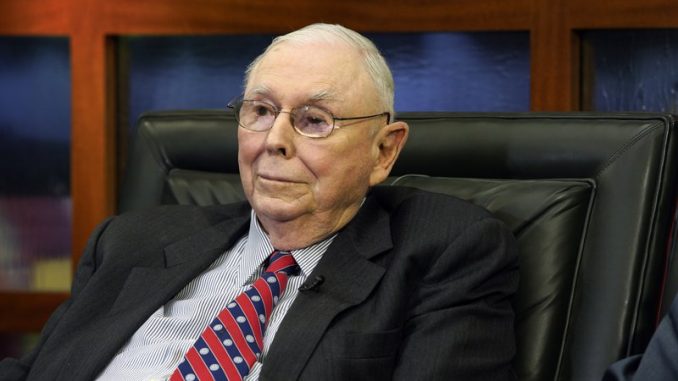 OAN Newsroom
UPDATED 1:50 PM PT – Monday, July 5, 2021
Charles Munger, Vice Chairman of Warren Buffet's Berkshire Hathaway, has suggested the U.S. needs to act more like the Chinese Communist Party when it comes to banking. In an interview on Wednesday, the 97-year-old billionaire claimed American free enterprise led to mass suffering from the 2008 crash.
When asked about the mysterious disappearance of Alibaba CEOP Jack Ma as an issue with Chinese economics, Munger doubled down on his pro CCP rhetoric.
"Well yes, but Jack Ma's one of the swingers. So they just cut his, they said to hell with you," he expressed. "He basically gave a speech when he said to one party state, you guys are a bunch of jerks, don't know what you're doing and I know what I'm doing and I'm going to do it better."
Munger claimed Ma was going to do whatever he pleased without rules and therefore had what was coming to him. Without a crisis on par with the Great Depression, Munger clarified the CCP style reforms he believes are necessary will not happen.
Munger went on to criticize the U.S. free-market economy by saying too many people have the ability to "go to this gross excess," which he argued the Chinese Communist Party takes beneficial preventative measures against.