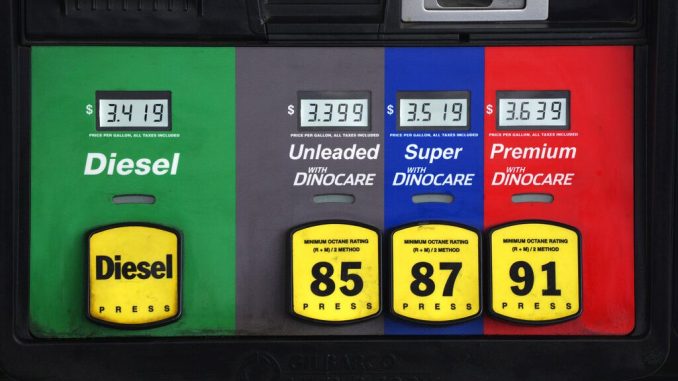 OAN Newsroom
UPDATED 4:53 PM PT – Sunday, July 4, 2021
Experts have projected gasoline prices to remain high in coming months amid a rising demand and restrained supply due to Joe Biden's energy policies. According to latest estimates by the American Automobile Association, average price of gas could remain above $3 per gallon across the U.S. this coming summer.
Analysts went on to say the reopening of U.S. economy and the summer travel season have been driving the demand. Gas prices rose 42 percent from a year ago and hit the highest at nearly $6 dollars per gallon in the San Francisco Bay area.
Gas prices are up over 50% since last 4th of July weekend.

What's changed since then?

Oh that's right, the Biden regime took over. pic.twitter.com/2UxhV4nLCR

— Lauren Boebert (@laurenboebert) July 2, 2021
Each year, gas prices are expected to lower toward the end of August each year following the downturn of summer vacations and travel. Experts warned prices may not begin to decline until the month of October, although Republican-led states may have cheaper fuel.
Meanwhile, Biden's restrictions of U.S. drilling, the lack of pipeline capacity and potential disruptions by hurricanes are all weighing on gas supply this summer.