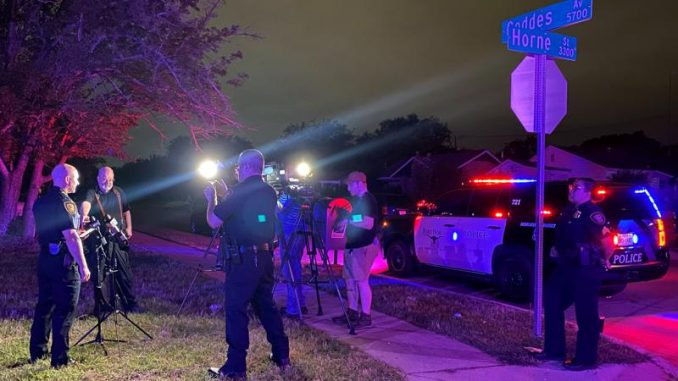 OAN Newsroom
UPDATED 4:53 PM PT – Sunday, July 4, 2021
Eight people have been shot near a car wash in Fort Worth, Texas. The shooting took place on Sunday morning and police reported eight victims were taken to local hospitals in stable condition.
Detectives determined the incident began after an argument between several male adults, where an individual left the scene to retrieve a gun and returned shooting into groups of people. Officers stated no one has been taken into custody and most of the victims were innocent bystanders.
Horne Street shooting: pic.twitter.com/Hm7Ma8TRnd

— Fort Worth Police (@fortworthpd) July 4, 2021
"This is an extremely tragic event on what is supposed to be a festive occasion, on Independence Day. We're seeing way too much gun violence across the nation," Fort Worth Police Department Chief Neil Noakes asserted. "What I want the citizens to know is we're doing everything we can at Fort Worth PD to put a stop to the senseless violence and to take guns out of the hands of criminals in Fort Worth, Texas. It will not be tolerated."
Meanwhile, gun violence detectives are investigating the shooting.
MORE NEWS: Sen. Blackburn: Joe Biden Should 'Correct Himself' After 'Jim Crow' Statement