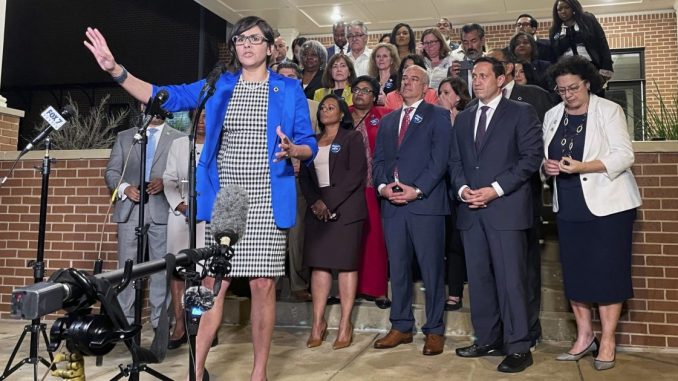 OAN Newsroom
UPDATED 9:30 AM PT – Sunday, July 4, 2021
Texas state Democrat lawmakers have not ruled out another walkout in order to prevent Republicans from passing new laws aimed at bolstering election integrity. According to state House Elections Committee Vice-Chair Jessica Gonzalez (D-Texas), Democrats are keeping "every option open" in regards to the upcoming special session.
The bill blocked by Democrats sought to eliminate drive-thru voting, empower partisan poll watchers and impose new requirements in order to cast a ballot by mail in the state.
All session long, Democrats battled against Republican attacks on your rights during what's been called the most conservative session in Texas' recent history, but the fight is not over yet. The Governor has called a special session to continue their assault.

— Jessica González (@jessicafortexas) June 22, 2021
Gov. Greg Abbott (R-Texas) ordered a special session after Democrats prevented the passage of the election bill at the end of May by leaving the floor. In return, Abbott vetoed a state budget line item providing for legislative staff pay.
"Texans don't run from a legislative fight, and they don't walk away form unfinished business," Abbott said. "Funding should not be provided for those who quit their job early, leaving their state with unfinished business and exposing taxpayers to higher costs for an additional legislative session. I, therefore, object to and disapprove of these appropriations."
The bill is expected to resurface during the session starting July 8.