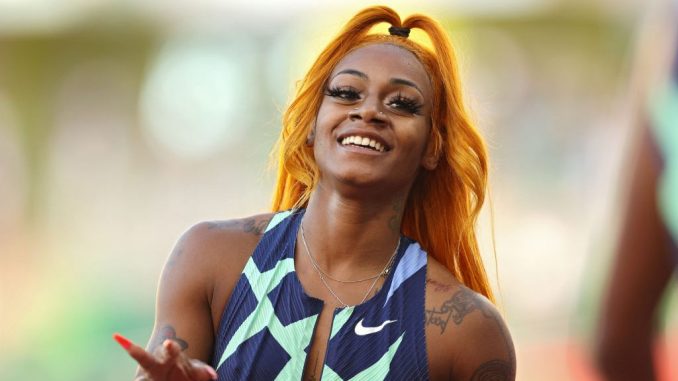 OAN Newsroom
UPDATED 12:21 PM PT – Sunday, July 4, 2021
Several Democrats have called on the U.S. Anti-Doping Agency to reconsider their ban placed on a U.S. sprinter after a positive marijuana test was brought to light. In a letter sent on Friday, Reps. Alexandria Ocasio-Cortez (D-N.Y.) and Jamie Raskin (D-Md.) asked the agency to overturn its one-month ban of Sha'Carri Richardson.
"We urge you to reconsider the policies that led to this and other suspensions for recreational marijuana use, and to reconsider Ms. Richardson's suspension. Please strike a blow for civil liberties and civil rights by reversing this course you are on," wrote the lawmakers.
We worked with @RepRaskin and the Subcommittee on Civil Rights & Civil Liberties to formally ask @USAntiDoping to end Sha'Carri Richardson's suspension.

Their decision lacks any scientific basis. It's rooted solely in the systemic racism that's long driven anti-marijuana laws. pic.twitter.com/F28c5ScI1D

— Rep. Alexandria Ocasio-Cortez (@RepAOC) July 3, 2021
They argued anti-marijuana laws have a history of racism. Additionally, the Democrats claimed alcohol and cigarettes should be prohibited too if the agency wanted to stay consistent with abused substances standards.
"We are also concerned that the continued prohibition of marijuana while your organizations allow recreational use of alcohol and other drugs reflects anti-drug laws and policies that have historically targeted Black and Brown communities while largely condoning drug use in white communities," Ocasio-Cortez and Raskin said.
Richardson accepted the suspension, saying she took the substance to cope with the death of her mother.