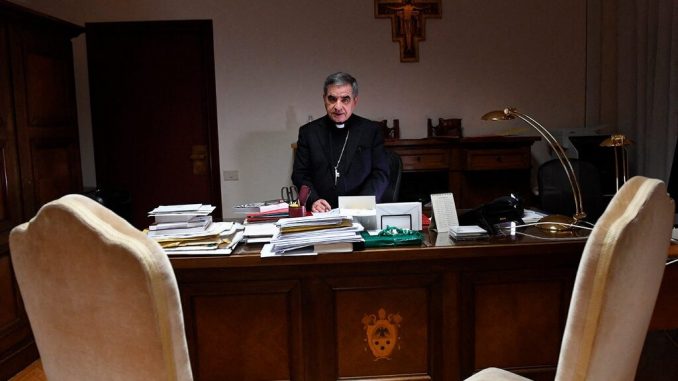 OAN Newsroom
UPDATED 2:54 PM PT – Saturday, July 3, 2021
A Vatican judge has indicted 10 people for alleged financial crimes. On Saturday, five former Vatican officials, including a cardinal, were ordered to stand trial among five others in connection to a London real estate investment.
Charges include embezzlement, abuse of office, extortion and fraud. Vatican prosecutors have accused the suspects of cheating the Holy See out of millions of dollars in fees and charitable donations.
The request for indictment followed a two-year investigation by Vatican prosecutors into the asset portfolio of the Secretariat of State, which was heavily funded by donations from the Holy See. The investigation uncovered multi-million dollar mismanagement. This revelation prompted Pope Francis to block the office from handling all financial and real estate assets.
Among the indicted is Cardinal Giovanni Angelo Becciu, who was the former chief of staff for the Vatican's Secretariat of State. Becciu was stripped of his title in the midst of the investigation, but has since claimed his innocence.
The Pope personally approved the judge's decision to indict and a trial date is set for July 27.