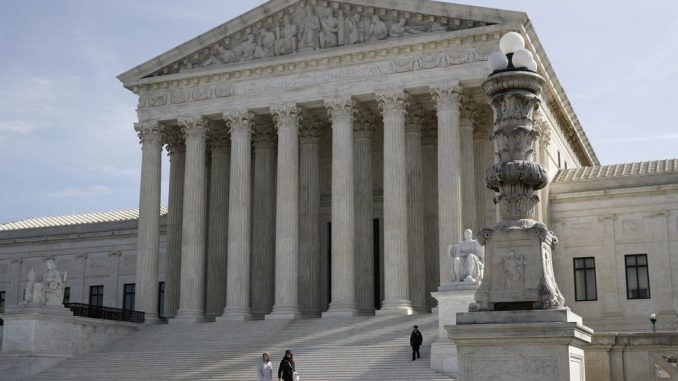 OAN Newsroom
UPDATED 12:52 PM PT – Saturday, July 3, 2021
Joe Biden's Presidential Commission on the Supreme Court held its second virtual meeting on Wednesday, where some scholars pushed for term limits for justices. Reports mentioned some scholars on the commission claimed the court was a political institution and argued term limits could eliminate the political incentives of the appointment process.
One professor proposed 18-year staggered term limits, but opposed adding more judges. The Supreme Court currently holds nine justices. The staggered term limits would result in a vacancy every few years, which would give each president two appointees per term.
Biden created the commission through executive order in April. Republicans in both the House and the Senate have slammed the commission and argued it was a clear indication of the radical left's great influence over Biden.
I'm honored to join 19 other Governors across the country to oppose any efforts by the Biden Administration to pack the U.S. Supreme Court. pic.twitter.com/tnu2bIzD5a

— Governor Brian P. Kemp (@GovKemp) June 29, 2021
Scholars of the commission also held a discussion on increasing justices to the Supreme Court, which is referred to as court-packing. Democrats have continued efforts to pack the court with Democrat appointed justices to fight the current conservative majority.
Meanwhile, 20 Republican governors this week asked Biden to oppose any expansion of the court.