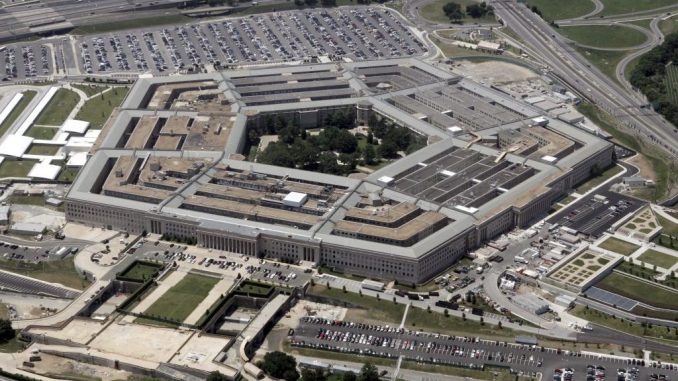 OAN Newsroom
UPDATED 2:33 PM PT – Saturday, July 3, 2021
In a statement on Friday, Pentagon Press Secretary John Kirby said the Pentagon approved a plan to transfer authority over the military operations in Afghanistan.
Command is set to switch from Gen. Scott Miller to Gen. Frank McKenzie later this month. Meanwhile, officials said the move serves as a "key milestone" in the U.S.'s diminished presence in Afghanistan after nearly 20 years of occupying the Middle East nation.
This comes as U.S. troops are pulling out of their primary base in the country. Kirby announced the American troops departure from Bagram Airfield on Friday.
Control of the base was given to the Afghan National Defense and Security Forces despite warnings from military commanders that the removal of troops could lead to a civil war within the country. However, Kirby said the few remaining U.S. forces will continue helping Afghan troops in four specific ways.
.@PentagonPresSec provides an update on Afghanistan. pic.twitter.com/wTvON77kOh

— Department of Defense ?? (@DeptofDefense) July 2, 2021
"One, protecting our diplomatic presence in the country. Two, supporting security requirements at Hamid Karzai International Airport. Three, continued advice and assistance to Afghan National Defense and Security Forces as appropriate and four, supporting our counterterrorism efforts," said Kirby.
The event marks an end of a significant U.S. military presence in Afghanistan since troops were sent to the area following the 9/11 terrorist attacks by Al-Qaeda. Members of the U.S. Senate Armed Services Committee, including Oklahoma Republican Sen. James Inhofe, testified against Joe Biden's decision to withdraw troops in May.
Inhofe cited former President Obama's 2011 withdrawal from Iraq, which led to terrorist exploitation and instability. Additionally, U.S. Commander Gen. Austin Miller said civil war for Afghanistan is possible as Taliban members have returned to areas around the country amid U.S. troops return home.
In the meantime, an Afghan official said the base is set to be officially transferred to the government at a ceremony on Saturday.