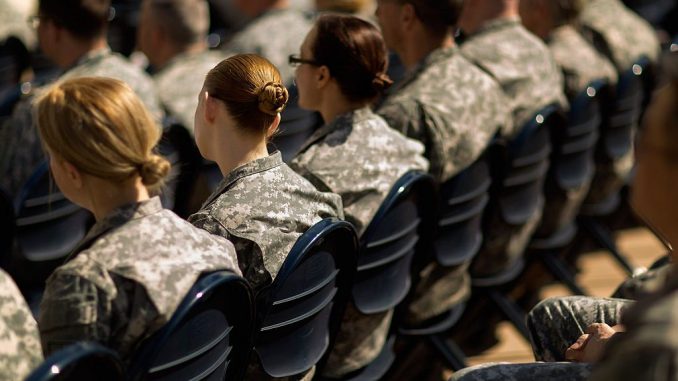 OAN Newsroom
UPDATED 8:56 AM PT – Saturday, July 3, 2021
New findings that detail sexual assault in the military have been released and reveal shocking statistics. On Friday, head of the Independent Review Commission, Lynn Rosenthal, discussed the findings at the Pentagon.
"For decades leaders have said that there is no tolerance for sexual assault, but in practice all too often there is nothing but tolerance. As one senior enlisted officer told us in our listening sessions, zero tolerance actually means  100 percent tolerance," said Rosenthal.
The commission met with more than 600 people including survivors, current and previous service members, commanders and several other individuals to conduct the extensive review.
We must do more as a Department to counter the scourge of sexual assault and sexual harassment in our military.

Today, I'm directing the @DeptofDefense to move forward on several reforms on this front. Among them, working with Congress to directly amend the UCMJ by: (1/5)

— Secretary of Defense Lloyd J. Austin III (@SecDef) July 2, 2021
Rosenthal laid out the statistics, reporting 20,000 service members experience sexual assault every year with less than 8,000 reporting those occurrences.
Additionally, "less than 5,000 of those are unrestricted reports meaning the victim has said he or she wants a full investigation and only a tiny fraction of those end up with any kind of action at all within the military justice system."
Rosenthal said every survivor they spoke with regretted reporting their assault due to fear and added that some even contemplated suicide. "Victims pay a high price for coming forward to report their assault and again this was a shocking, heartbreaking finding."
The review's findings come after Republican Rep. Mike Turner (Ohio) and Democrat Rep. Jackie Speier (Calif.) introduced legislation to the House, putting prosecution decisions in the hands of independent military prosecutors.