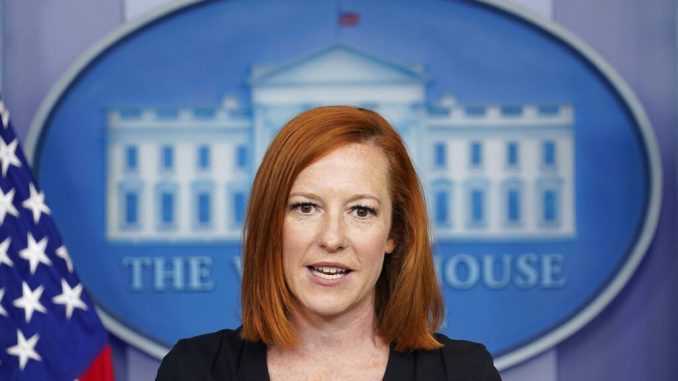 OAN Newsroom
UPDATED 7:03 AM PT – Friday, July 2, 2021
White House Press Secretary Jen Psaki recently reiterated her false claims that it was Republicans who wanted to defund the police. She made the erroneous statement Wednesday, but she failed to name any GOP lawmakers who would back defunding the American law enforcment.
Jen Psaki couldn't name one Republican who wanted to defund police when asked to back up her wild and untrue claims that Republicans were the ones who wanted to defund police. pic.twitter.com/bRamiT4SHu

— MRCTV (@mrctv) July 1, 2021
In reality, defunding the police was proposed by Democrats who are now trying to flip the narrative to blame Republicans. GOP lawmakers have responded to Psaki's claim that "actions speak louder than words" by pointing out that it was the Democrat-run cities of New York, Chicago and Seattle that slashed police budgets over the past year.
As crime surges, Democrat Jamaal Bowman say he supports defunding the police pic.twitter.com/kh7W99gkOz

— RNC Research (@RNCResearch) June 25, 2021
Meanwhile, crime has skyrocketed by an average 35 percent nationwide as a result of Democrat crackdown on police departments.