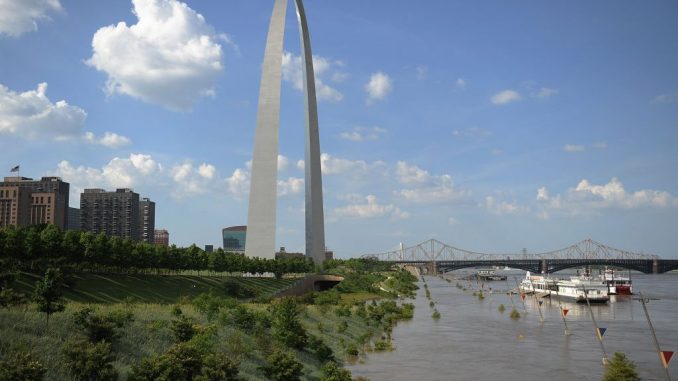 OAN Newsroom
UPDATED 2:30 PM PT – Friday, July 2, 2021
Health officials in St. Louis have advised their residents to return to wearing masks indoors regardless if they've been vaccinated or not. County and city officials issued a health advisory on Thursday over concerns of the new Delta COVID-19 variant, saying masks should only be removed when eating or drinking.
The move comes after Los Angeles County issued a similar advisory. Additionally, the World Health Organization has once again recommended masks be worn indoors.
PUBLIC HEALTH ADVISORY: New cases of COVID-19 are rising at an accelerating rate, and the Delta variant continues to spread. Read the advisory from The St. Louis County Department of Public Health (DPH) and the City of St. Louis Department of Health (DOH). https://t.co/52AHN5R0SH pic.twitter.com/MQ7jckZDUK

— St. Louis County DPH (@StLCountyDOH) July 1, 2021
Meanwhile, Missouri is currently one of 14 states on the lower end of vaccination rates in the U.S.
"There are communities that are vulnerable and where we are now seeing surges in cases, and indeed also hospitalizations, due to what could be the spread of the Delta variant and low vaccination rates in these communities," said Dr. Rochelle Walensky, director of the Centers for Disease Control and Prevention.
However, Dr. Anthony Fauci says the CDC's stance on those vaccinated has not changed, saying the mask advisory is a broad recommendation.