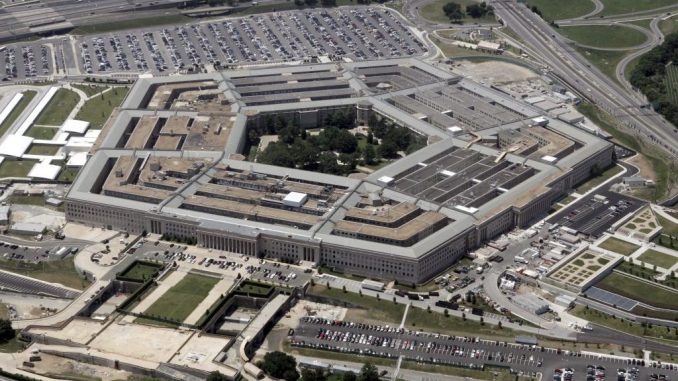 OAN Newsroom
UPDATED 5:27 PM PT – Thursday, July 1, 2021
The Pentagon's spending bill for the 2022 fiscal year is making its way through Congress. On Wednesday, the House Appropriations Subcommittee on Defense gave the $706 billion measure the green light.
The bill includes using $25 million to transport Afghans who helped U.S. troops during the 20-year war to a safe location. The legislation also seeks to ban U.S. funds from being used to operate the detention facility at Guantanamo Bay after Sept. 2022.
As our nation faces threats around the world, Congress must responsibly fund the women and men who protect our national security.

READ: @AppropsDems Subcommittee Chair @BettyMcCollum04's statement at the Subcommittee markup of the Defense funding bill: https://t.co/vlpOaav1M0 pic.twitter.com/B9CO0kZvX3

— House Appropriations (@AppropsDems) June 30, 2021
"In my opinion, we have landed on a responsible number that maintains strong security posture today…while making important investments that will make us even stronger in the years to come," said House Appropriations Defense Subcommittee Chair Betty McCollum (D-Minn.).
The bill will be up for further consideration later this month.