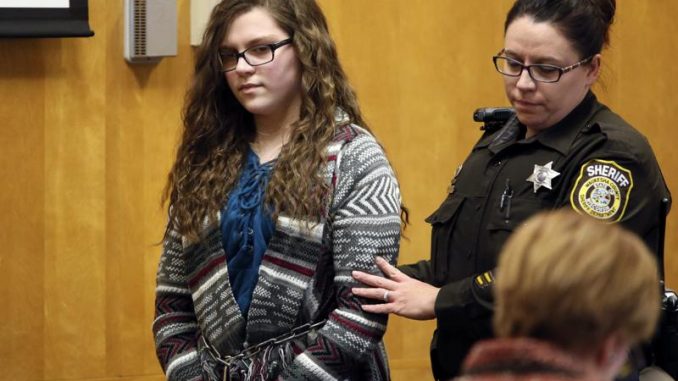 OAN Newsroom
UPDATED 10:47 AM PT – Friday, July 2, 2021
One of two girls convicted of stabbing a classmate in the name of fictional character Slender Man, has been granted conditional release from a Wisconsin mental facility. In a court hearing on Thursday, Judge Michael Bohren ordered the release of Anissa Weier, 19, following a petition filed back in March.
The judge highlighted Weier's good behavior inside Winnebago Mental Institution where she has been serving her 25-year sentence since 2017. Additionally, Weir's argued she is no longer a threat to the public.
"I have exhausted all the resources available to me at the Winnebago Mental Health Institute. If I am to become a productive member of society, I need to be a part of society," Weier wrote in a letter. "I vowed after my crime that I would never become a weapon again, and I intend to keep that vow."
Back in 2014, Weier and her friend Morgan Geyser lured Payton Leutner into the woods where Geyser stabbed Leutner multiple times as Weier cheered her on. All girls were 12-years-old at the time. Fortunately, Leutner survived the attack and both girls were admitted into mental health institutions.
Weier's attorney said that she has responded well to treatment.
In the meantime, the judge gave state officials 60 days to organize a conditional release plan. Weier will remain institutionalized pending another upcoming hearing in Sept.