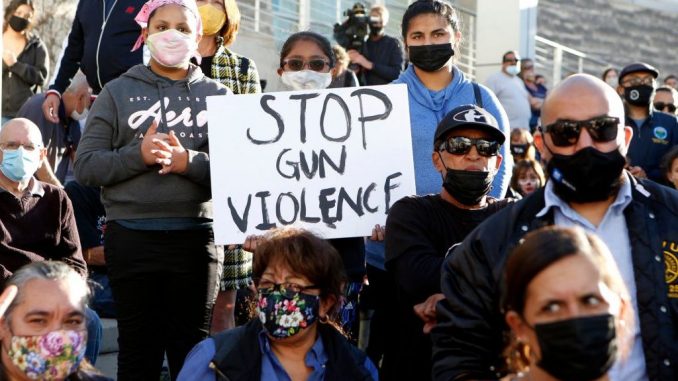 OAN Newsroom
UPDATED 5:57 PM PT – Thursday, July 1, 2021
A Northern California city has moved forward with a controversial plan that vows to make it harder to buy and own firearms. This week, the San Jose City Council voted unanimously on the 10-point gun control proposal.
The plan requires gun owners to purchase liability insurance for their firearms. It also outlines new purchasing fees that will be given to the city to use for crime prevention.
Gun violence in San José costs taxpayers $442 million. That's $2.2 million in taxes *per gun violence victim*. The Second Amendment protects the rights of Americans to own guns but doesn't require taxpayers to subsidize gun ownership. #EndGunViolence pic.twitter.com/KtSm8QhwXA

— Sam Liccardo (@sliccardo) June 29, 2021
San Jose Mayor Sam Liccardo (D) said the proposal is the first of its kind. "We won't magically end gun violence, but we will stop paying for it," said Liccardo.
Meanwhile, Second Amendment advocates have pledged to challenge every aspect of the plan in court.
MORE NEWS: House Subcommittee Approves Pentagon Spending Bill