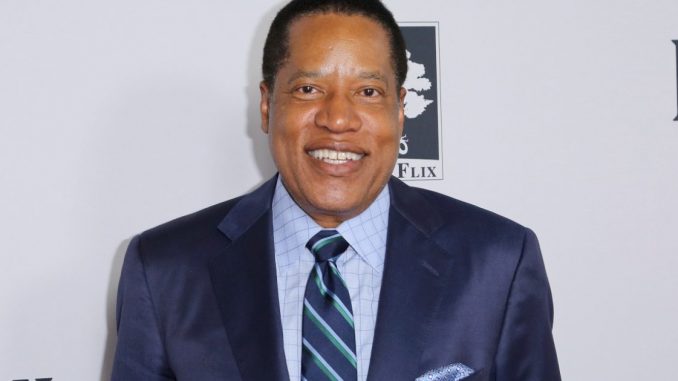 OAN Newsroom
UPDATED 8:47 AM PT – Thursday, July 1, 2021
Fixture of talk radio Larry Elder is expected to announce his intention to run for the highest seat in California. According to a Politico report Wednesday, he's almost certain to announce his candidacy in the next few days.
Elder is a vocal supporter of recalling current California governor, Democrat Gavin Newsom, while asserting he does practically everything to avoid a recall.
"For those of you outside of California, everything is done in the context of the recall election because there's going to be a recall election," he stated. "Whether or not Gavin Newsom is recalled remains to be seen, but there will be a recall election."
Larry Elder Show: Everything Newsom Does in California is to Avoid Recallhttps://t.co/xiHl3OJy49#RecallNewsom #WeveGotACountryToSave pic.twitter.com/73OdGxDuWJ

— Larry Elder (@larryelder) June 29, 2021
Fellow conservative radio show host Dennis Prager has been supportive of a potential gubernatorial run for Elder. During his own radio show, Prager read aloud a quote from Elder about a run for the California governors seat. He stated:
"I feel about that office that way Walter Ehrnfelt felt when asked if he wanted to be a senator. He said I'd love to serve, I'd hate to run."
Elders would join a slew of other candidates who have announced their candidacy to run to replace Newsom. Among the declared candidates are California businessman John Cox, former San Diego Mayor Kevin Faulconer and former Olympian Caitlyn Jenner.
According to Republican insiders, if Elders announces his candidacy he can expect a level of support to rival that of top declared candidates.