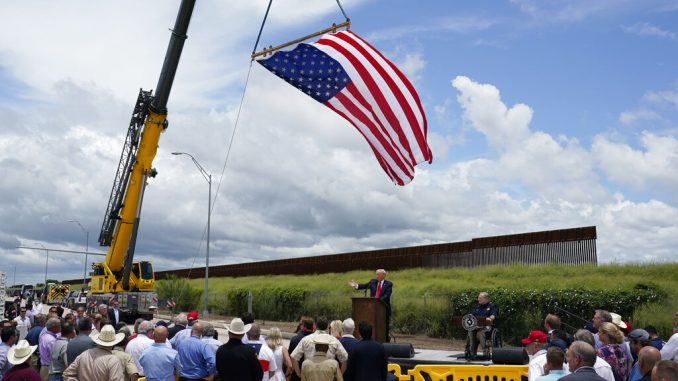 OAN Newsroom
UPDATED 7:20 AM PT – Thursday, July 1, 2021
Activist and CNN reporter Jim Acosta was recently booed during a border press conference for asking a provocative question to 45th President Donald Trump. The incident happened Wednesday after Acosta apparently attempted to deflect attention from the Biden border crisis to the January 6 Capitol protest.
First Mo Brooks and now Trump. Jim Acosta gets booed by the audience after he asks Trump:
"Mr. Trump will you apologize about Jan 6th? "

This is how you deal with CNN. If only other Republicans paid attention.

— Rising serpent 🇺🇸 (@rising_serpent) June 30, 2021
Despite the charade, President Trump asserted that Joe Biden has failed to address the real threat to America posed by the influx of thousands of illegal aliens.
"Biden is destroying our country and it all started with a fake election, and now we talk about the big one because the big one was won by a very different person," he told onlookers. "And you wouldn't have these problems, this wall would have been complete within two months…it would have been painted, not sitting there rotting and rusting. It would have been perfecto. It was all set."
Acosta's question was left unanswered as the crowd continued to "boo" over him.