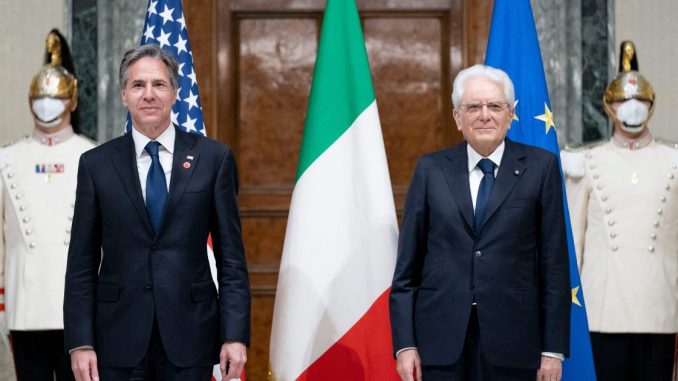 OAN Newsroom
UPDATED 6:08 PM PT – Monday, June 28, 2021
Secretary of State Antony Blinken has warned U.S. foreign allies to not let their guard down in the fight against ISIS. On Monday, Blinken met with an Anti-Islamic State Coalition consisting of 83 members and claimed factions of the terrorist groups have been plotting large scale attacks.
Blinken urged U.S. allies to remain committed to stabilization goals as the Trump administration did with their military goals to dismantle ISIS. The coalition met to discuss the surge in ISIS activity in many countries, including Iraq, Syria and Mozambique.
Joined Italian Foreign Minister @luigidimaio to share important updates from the Ministers Meeting on the @Coalition to Defeat ISIS. We remain steadfast in our commitment to the enduring defeat of this enemy across the globe. pic.twitter.com/FZioFHT5pt

— Secretary Antony Blinken (@SecBlinken) June 28, 2021
"We meet at a time when our democracies face a great threat from adversaries outside who seek to undermine the free and open rules-based order that has long provided the foundation of our shared security and prosperity," he expressed. "For skeptics inside who questioned whether democracy can make their lives better intangible ways."
Meanwhile, Blinken announced U.S. plans to front more than $400 million to help the international community protect refugees from ISIS-infested areas and prosecute thousands of ISIS fighters.