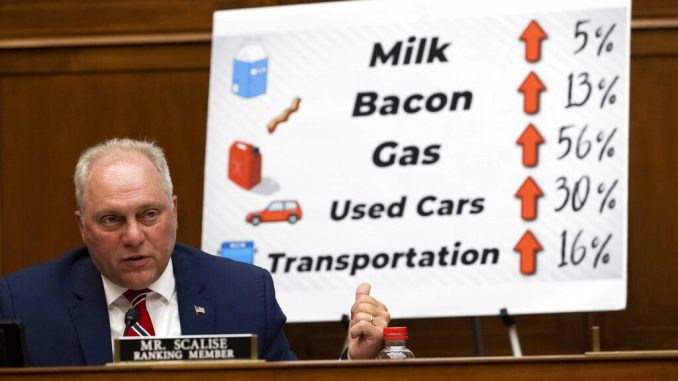 OAN Newsroom
UPDATED 7:52 AM PT – Tuesday, June 29, 2021
A prominent economist said he's concerned the Federal Reserve is falling behind on their response to inflation. During an interview with CNBC Monday, Mohamed El-Erian, an economic adviser for Allianz, said he thinks the central bank is underestimating the current inflation pressures. He also pushed back on the Fed's message that inflation is temporary.
"Every day I see evidence of inflation not being transitory and I have concern that the Fed is falling behind," El-Erian stated. "And that it may have to play catch-up and history makes you very uncomfortable if you end up in a world in which the Fed has to play catch-up."
The economist said if the Fed misses the mark on inflation, they would be forced to raise interest rates earlier and faster than planned. He warned such a move would likely result in a recession as the central bank would be "slamming on the brakes" rather than "letting off the accelerator slowly."
Interest rates aren't the only thing that would increase. According to the CNBC Global CFO Council Survey, one-third of American CFO's stated they would be forced to raise prices if inflation continues. U.S. based CFO's also argued that inflation is the biggest external factor their businesses are facing.
Seems like every company right now is increasing their prices.

You can thank the Biden inflation tax.

— Rep. Jim Jordan (@Jim_Jordan) June 28, 2021
While many economists argue current inflation rates are transitory, those actually dealing with the money in their businesses are more wary.