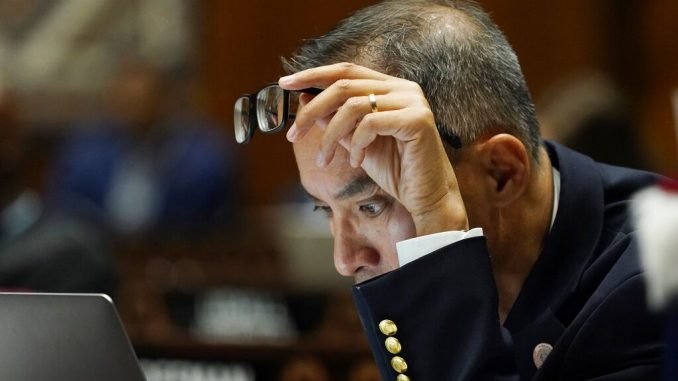 OAN Newsroom
UPDATED 1:13 PM PT – Monday, June 28, 2021
Arizona has adopted measures to ensure its students are educated about the ills of communism. Lawmakers passed House Bill 2898 on Friday, which could mandate a new civics education requirement intended to highlight both the benefits of Democracy and the perils of Marxist ideology.
The measure would require Arizona public school curriculum to include oral stories from people who have fled communist countries. Rep. Judy Burges (R-Ariz.) said the legislation would provide a comparative discussion of political ideologies, such as communism and totalitarianism, and how they "conflict with the principles of freedom and Democracy."
More Americans are fighting back everyday! Arizona House Passes Bill Requiring Schools Share Stories From People Who Fled Communism! Now we need Republican politicians nationwide to follow the real leaders of America-the people-and join us in this fight for our country! -Lt

— Lt Steven Rogers (R-NJ) (@LtStevenRogers) June 28, 2021
However, Rep. Daniel Hernandez (D-Ariz.) argued against the bill by claiming that supposed white nationalism is a bigger threat to the U.S. than communism. Rep. Quang Nguyen (R-Ariz.), who fled communism in Vietnam, took exception to Hernandez's statement.
"White nationalism didn't drown 250,000 Vietnamese in the South China Sea. Communists did," he asserted. "White nationalism did not execute 86,000 South Vietnamese at the fall of Saigon. Communists did. White nationalism did not put me here. Communism did."
Nguyen went on to remind his colleagues the dangers that socialism and communism pose to America are not to be taken lightly.
"I lost most of my cousins, my family members due to communism," he expressed. "If we don't stand up to teach communism to our children, we'll lose this country."
Omg. This is #Arizona Legislature…… "communism is just an idea. It can't hurt anybody." Where have we heard that before? #AzLeg #Communism https://t.co/vRtVaZ4C7Y

— Pam Kirby ?? #LatinosForTrump Parler @PamKirby (@PamKirby) June 28, 2021
This comes days after Florida Gov. Ron DeSantis (R) signed an executive order that similarly requires students be taught the evils of communism.
"Why would somebody flee across shark infested waters, say leaving from Cuba, to come to southern Florida?" he questioned. "Why would people leave these countries and risk their life to be able to come here? It's important that students understand that."
The legislation now heads to the Arizona Senate for consideration.