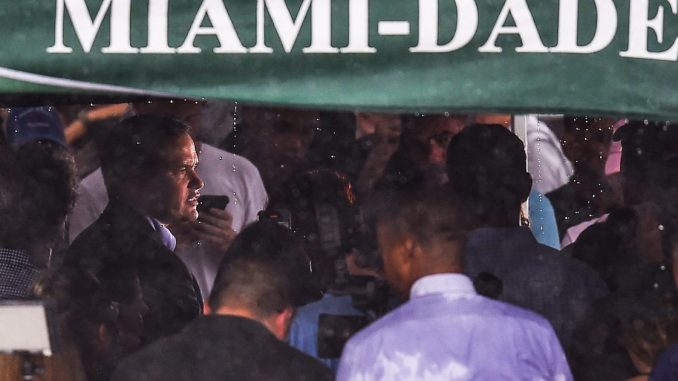 OAN Newsroom
UPDATED 1:57 PM PT – Sunday, June 27, 2021
Florida Sen. Marco Rubio discussed the condo collapse and continuing search and rescue efforts in Surfside. In an interview on Sunday, Rubio was questioned on the theory the collapse could have been caused by environmental factors such as salty sea air.
The Republican senator responded by saying nothing should be ruled out this early in the investigation. He said it is important to understand what happened to the Champlain condo buildings in order to evaluate other structures that may also be at risk.
The National Institute of Standards & Technology a federal agency which specializes in catastrophic structure failures is deploying to Surfside to collect information on the cause of the tower collapse.

— Marco Rubio (@marcorubio) June 27, 2021
Rubio also stressed he was making sure the people in the community had every resource available, while experts attempt to understand what happened. The Federal Emergency Management Agency (FEMA) has been in Surfside to provide resources to individuals and businesses who were impacted by the collapse, while crews from Mexico and Israel have joined the search and rescue teams for individuals still unaccounted for.
"Obviously, something very unusual happened here. I do know and I understand why people living in the area, particularly the building just north of it that's basically a twin, same architectural design, same company that built it, would be concerned about it," he expressed. "I know that they have now been made FEMA eligible, meaning if they would like to relocate FEMA would help them with those arrangements."
Rubio went on to highlight the dangerous work being done by emergency crews by saying they are very much still intent on saving lives.