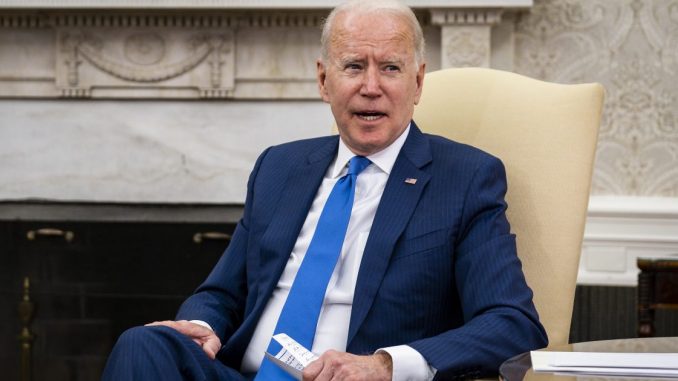 OAN Newsroom
UPDATED 6:45 AM PT – Sunday, June 27, 2021
Republican lawmakers have expressed concerns over Joe Biden's mental state. In a interview on Saturday, Alabama Rep. Jerry Carl (R) said he and his colleague, Rep. Ronny Jackson (R-Texas), have requested for Biden to take a cognitive test.
Carl said he spoke to Jackson, the former White House physician, about the decline that has been seen in Biden since he took office. This comes after Jackson led a group of 14 Republicans in sending a letter to Biden to take the test and make the results public.
Given the precedent set and President Biden's CLEAR mental struggles, I believe it's past time he take a cognitive test.

I sent a letter to him saying just that! ⬇️https://t.co/6RCKj7pFYd

— Ronny Jackson (@RepRonnyJackson) June 17, 2021
Carl went on to express Biden should stay in office because he is the best thing to happen for the Republican party. The Alabama lawmaker referred to Biden as a good sales pitch.
"Biden's not running his office up here. He's not. He's got all the lobbyists and the bureaucrats up here running and putting these bills together for him and we just want to we want to take a simple cognitive test," he explained. "…I've got my staff checking to see if I can take one. I'll take it. You know, if I can judge him by his, I'll let people judge my by my end. I think that's fair."
President Trump received a cognitive test after there were questions about his health and he was found to be mentally sharp. Carl said the test is the only way the American people will find out what is really going on with Biden.