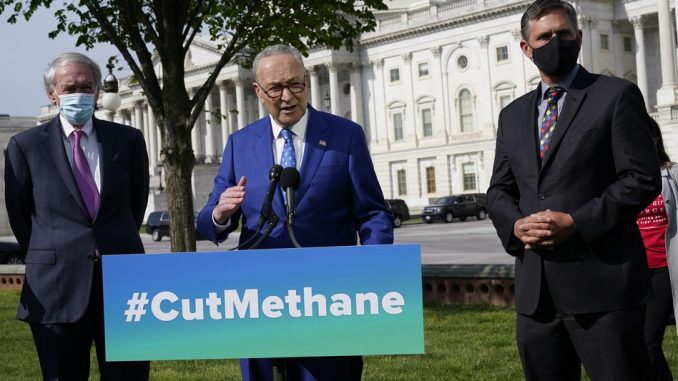 OAN Newsroom
UPDATED 7:55 PM PT – Saturday, June 26, 2021
Congress has moved to overturn a Trump-era methane rule. The House voted on the resolution on Friday, giving final approval to undo the rule.
Additionally, it ends requirements for drilling companies to report methane leaks. The resolution passed largely along party lines.
The rule was put in place in 2016 by then-president Obama and was part of President Trump's promise to make the U.S. energy independent by cutting regulations.
Breaking: This Congress just delivered its first bipartisan climate win. The House voted to restore EPA rules limiting oil and gas methane pollution from new wells, processing plants and other facilities across the country. Measure passed Senate in April, so it's now on to POTUS

— Fred Krupp (@FredKrupp) June 25, 2021
The resolution was approved under the Congressional Review Act, which allowed for Congress to overturn the regulations put in place.
"Congress just delivered its first bipartisan win for the climate," said President of the Environmental Defense Fund Fred Krupp. "Controlling methane is a winning proposition for all sides because it cuts pollution and reduces waste."
The resolution now heads to Joe Biden's desk where he's expected to sign it.