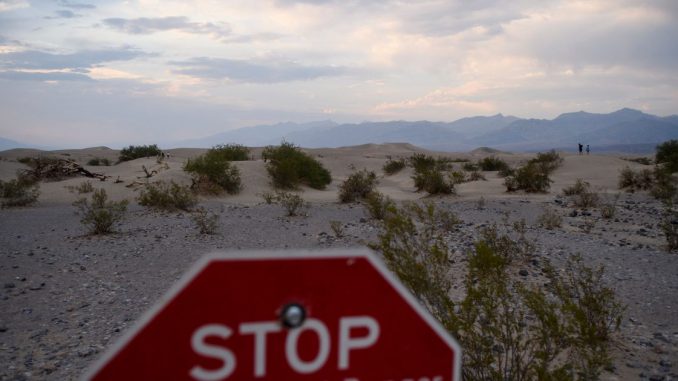 OAN Newsroom
UPDATED 1:11 PM PT – Saturday, June 26, 2021
The National Weather Service has forewarned a heat wave to hit the Pacific Northwest and estimated it to likely be one of the most extreme in the region's history. Parts of the country have been preparing for the massive heat wave, which is expected to hit this weekend.
Triple digit record temperatures or 30 degrees above normal are anticipated to hit the Pacific Northwest. Air-conditioning units in these areas are not always common, which has led many local residents to go out and buy units from stores before the weather hits.
A dangerous and record-breaking heat wave will begin across the Northwest U.S. south into southern California today lingering through this week.
While the heat should abate along the West Coast by midweek, it is expected to persist inland and expand into the Rockies. pic.twitter.com/mUcwxSih6H

— National Weather Service (@NWS) June 26, 2021
Social service providers across the region have made efforts to hand out water to the homeless, while officials opened cooling centers for individuals to escape the extreme heat.
"This is a place where anybody can come and get a break from the heat and it's really important to give your body some rest period because it's work," Chief Health Officer for Multnomah County Dr. Jennifer Vines  explained. "It's work for the body to keep you cool."
HEAT WAVE
This is expected to be unprecedented event. Those of us at the office have never seen PNW forecast data like this. We encourage everyone to make plans now to check in on and ensure their loved-ones, neighbors, pets, and the entire community remain safe and healthy #WAwx pic.twitter.com/xfKtw7IICR

— NWS Seattle (@NWSSeattle) June 25, 2021
According to the National Weather Service, conditions could be fatal and issued heat warnings for Oregon, Washington, Idaho and California.
"We're looking at record-level temperatures, certainly daily record temperatures, but probably in some locations all-time record high temperatures and even low temperatures through the weekend," Kirby Cook of National Weather Service explained. "…It's also a longer period of pretty warm temperatures, which is pretty rare for us."
Portland, Oregon may top 108 degrees Fahrenheit where as Seattle, a state which has hit 100 degrees only three times in recorded history, is expected to top over 100 degrees Fahrenheit.