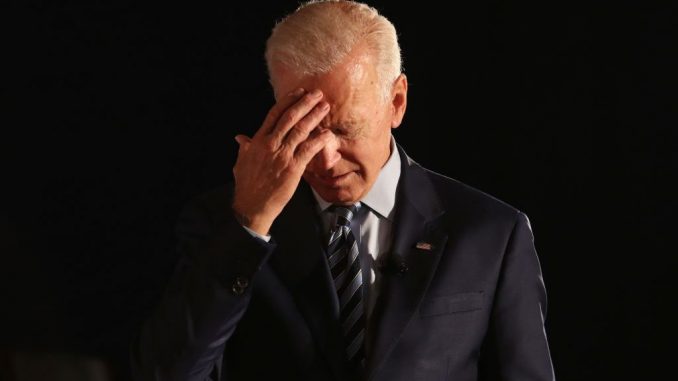 OAN Newsroom
UPDATED 1:37 PM PT – Saturday, June 26, 2021
Democrats appear to be backing off the call to defund the police as evidence shows its hurting the party heading into the 2022 midterms.
The idea that funding should be scaled back or reallocated from the police department became the rallying cry of the left through much of 2020 following the death of George Floyd. However, amid surging crime rates in multiple U.S. cities, it seems public support for the idea is dropping.
Progressive lawmakers have admitted its a bad idea, acknowledging the public likes having police to keep them safe. They also acknowledged the need to do a better job of advocating for police reform while also supporting the police, but only pushed the defunding call throughout 2020.
As Democrats push to defund the police on the local level, homicide rates in our nation's large cities are up 24 percent for the beginning of this year.

— Ronna McDaniel (@GOPChairwoman) June 22, 2021
One Democrat senator recently claimed the party never supported a defund stance in the first place. "The fact that we've never taken the position as a party that we should defund the police. I am a progressive Democrat," said Sen. Mazie Hirono (D-Hawaii). She went on to say that she herself has never said they should defund the police.
Her comments came after Joe Biden, while attacking gun rights, highlighted millions of dollars in federal funding to be put to use by states and cities to hire more law enforcement. Additionally that same day, Press Secretary Jen Psaki suggested it was Republicans who supported defunding.
On "Defund the Police," Biden is a hypocrite.

Biden claims he's against the movement, but he has given "Defund the Police" activists powerful positions in his administration.

— Ronna McDaniel (@GOPChairwoman) June 23, 2021
While defunding the police was the rallying cry, and support for police plummeted, major U.S. cities saw massive spikes in crime. In St. Louis, the city has seen its highest murder rate in five decades. In addition, shootings in New York City have spiked nearly 80 percent this year.
Critics against defunding the police have pointed to New York where former police officer Eric Adams is leading the Democrat primary for the city's mayoral race. Adams made it clear early on he was against defunding the police as supporters agreed defunding was a campaign killer that very few residents wanted to see.
To everyone who supported us, volunteered for us, organized for us, and poured their hearts and souls into this race: Thank you, thank you, for being a part of this movement.

We've run a campaign that we can all be immensely proud of — now, let's celebrate! pic.twitter.com/iG3ZvE6Nw3

— Eric Adams (@ericadamsfornyc) June 23, 2021
Critics said the narrative of defunding the police, much like the narrative that voter ID isn't needed, just isn't landing with voters.
"This is going to be a problem going into the midterms if your only narrative is that defunding the police and having an ID to vote is innately racist," said Meghan McCain, host of "The View." "Those are going to be problems for Democrats because the average American just isn't buying it."
Others are taking steps to ensure defunding never happens, like in Wisconsin, where the assembly approved a bill that would penalize local governments that try to defund the police.
However, Democrat Gov. Tony Evers (Wis.) is expected to veto the measure. This comes as the city of Madison, Wisconsin saw a 100 percent increase in homicides over the past year with Milwaukee seeing an 85 percent increase.