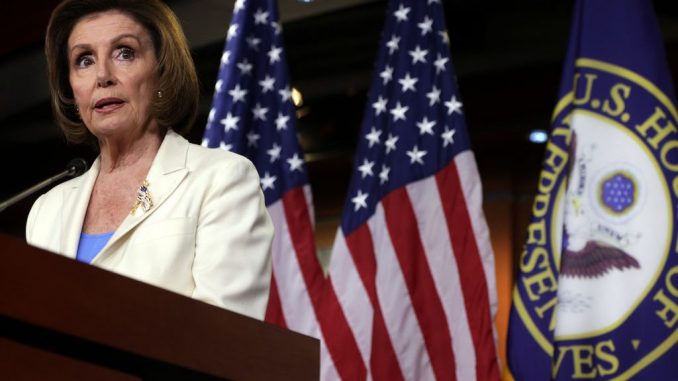 OAN Newsroom
UPDATED 3:46 PM PT – Thursday, June 24, 2021
House Speaker Nancy Pelosi (D-Calif.) has disregarded half of Congress and announced the House is creating a select committee to investigate the Jan. 6 protest. According to Pelosi on Thursday, the Senate opposition toward the commission is based in politics.
However, Senate Republicans argued at the time that existing committee probes as well as prosecutors' investigations, made an independent commission unnecessary.
Pelosi called Jan. 6 "one of the darkest days in our nation's history." Although despite making a show of its creation, she failed to give specifics, including the committee's timeline and intention.
.@SpeakerPelosi: "This morning, with great solemnity and sadness, I'm announcing that the House will be establishing a Select Committee on the January 6th Insurrection."

Full video here: https://t.co/mYeH43suPW pic.twitter.com/hPJs0gS7Di

— CSPAN (@cspan) June 24, 2021
This comes even after the Senate Homeland Security and Rules committees released reports regarding the incident at the Capitol, including the security and intelligence failures that day.