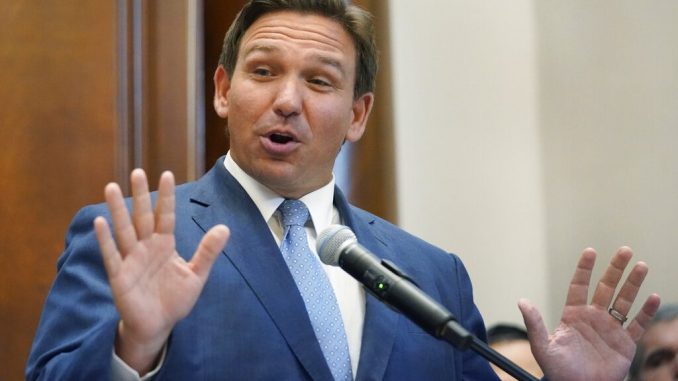 OAN Newsroom
UPDATED 10:47 AM PT – Friday, June 25, 2021
Florida Gov. Ron DeSantis (R) is rising in popularity within the Republican Party for his actions earlier this month, including banning critical race theory in schools and teaching students the "evils of communism." On Wednesday, however, one MSNBC host expressed her disagreement.
"Ron signed his own patriotic education bill in Florida requiring students in Florida to be taught that communism and totalitarian governments are evil," said TV host Joy Reid. "But, as we've noted before, patriotic education is what after the Tiananmen Square massacre, so there's that."
The host went on to call the governor "comrade DeSantis" for his efforts to improve Florida civics education. The Republican stated the motive behind his efforts was to combat college campuses treating dictators as well as murderers like Mao Zedong and in a positive manner.
Fla. high school students to be taught the 'evils of communism' – https://t.co/RYsSe4I8SK #OANN

— One America News (@OANN) June 24, 2021
Another left-wing host implied DeSantis is the one indoctrinating students for painting communism in a negative light.
"Well, let's talk about the word indoctrination…kind of always in the eye of the beholder," stated MSNBC host Chris Hayes. "I mean, DeSantis clearly does not think it's 'indoctrination'…a bad thing to teach kids that communism is bad as a state mandate, that's just education, right?"
This host went on to call DeSantis' actions "outrageous," simply because he's fighting for students to learn that communism is bad.
A recent poll shows DeSantis is among the top favorites along with President Trump to win the Republican nomination in 2024, which many believe is why the governor has been receiving so much backlash from the media.