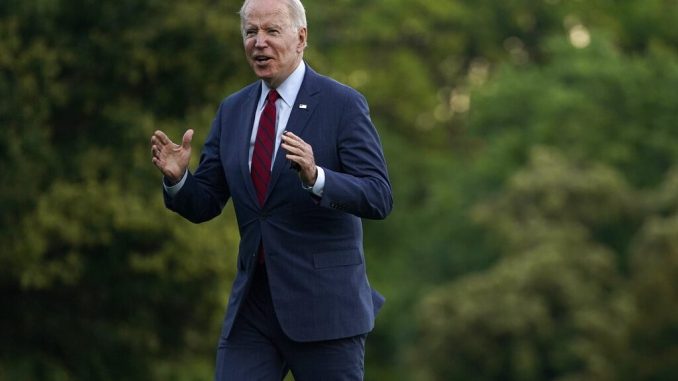 OAN Newsroom
UPDATED 8:45 AM PT – Friday, June 25, 2021
Another one of Joe Biden's relatives is being accused of capitalizing off the family name. His sister Valerie appears to be making money off of her brother's political position in her latest book deal.
The publisher, Celadon Books, announced the upcoming project Thursday. It's titled "Growing Up Biden: A Memoir" and is set to be released on April 12 of next year. The book will "share stories from growing up in Delaware to helping raise Biden's sons after the tragic loss of their mother and sister." According to reports, it will also go into the role she played in his many political campaigns.
Valerie Biden Owens, the president's sister, has a book deal | @AP https://t.co/Bt7xX7yh9k pic.twitter.com/Ydo5OsM9V7

— Publishers Weekly (@PublishersWkly) June 24, 2021
Many were surprised by the announcement considering that a White House policy states the president's name is not allowed to be used for others to capitalize. White House Press Secretary Jen Psaki discussed the policy back in January.
"It's the White House's policy that the President's name should not be used in connection with any commercial activities to suggest, or in any way, they could reasonably be understood to imply his endorsement or support," she stated. "He's issued the farthest reaching executive order with respect to the ethical commitments required of his appointees ever and is very proud of it."
Despite claiming to hold a firm stance on such a policy, Valerie is not the only member of the Biden family to be accused of using their family name to financially capitalize. Hunter Biden recently made headlines for appearing to use his dad's political position to profit off his newfound profession as an artist. In fact, just two weeks ago, Hunter Biden announced his partnership with the questionable George Gerges gallery located in Manhattan, New York. He's planning to sell individual pieces for as much as $500,000 each.