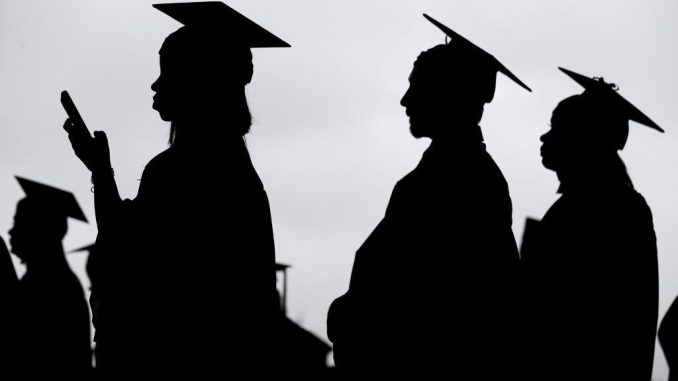 OAN Newsroom
UPDATED 10:06 AM PT – Thursday, June 24, 2021
Over 60 Democrats are calling for Joe Biden to extend the pause on student loan payments and interest. In a letter Wednesday, lawmakers asked to extend the pause by at least six months until March 31 or until employment levels return to pre-pandemic numbers.
Student loan payments were first suspended for some time under the Trump administration with Biden extending the pause through September of this year. With the upcoming deadline, lawmakers are urging the administration to "act quickly." However, some Republicans have previously opposed Democrats' stance on the issue of student debt.
In April, the Banking and Housing Committee held a hearing that discussed student loan forgiveness, where Democrat Sen. Elizabeth Warren (D-Mass.) stated millions are in massive student loan debt and that $50,000 for each borrower should be cancelled.
Our broken student debt system is saddling older Americans with an impossible burden. With one stroke of the pen, President Biden can—and must—deliver badly needed relief. #CancelStudentDebthttps://t.co/1Jdnd8GES0

— Elizabeth Warren (@ewarren) June 22, 2021
"Democrats in Congress and the president himself have made it clear of their desire to cancel student loan debt," stated Rep. Byron Donalds (R-Fla.). "This, while clearly a political ploy meant to keep Democrats in power by hoodwinking the American people into thinking their debt won't impose a cost on society, will not solve the problem that all of us recognize needs fixing."
Donalds added that no matter how good or noble the cause may seem, it is either "this generation or the next that must pay the tab" and that money spent doesn't disappear. "Let me begin with one word of absolute truth: nothing in this world is free," he stated. "Someone is always paying."
This comes as Democrats are, once again, calling on Biden as they assert that without loans being paused, it could cause a "significant drag on our economic recovery." Democrat lawmakers are concerned that the push for student debt cancellation is still in review and are now begging for Biden to at least grant them this pause in the meantime.