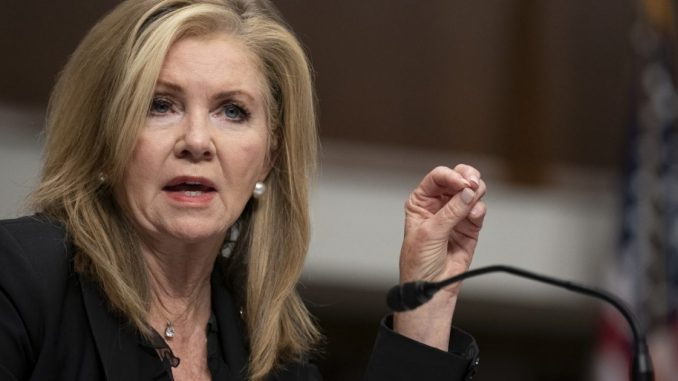 OAN Newsroom
UPDATED 2:20 PM PT – Wednesday, June 23, 2021
Sen. Marsha Blackburn (R-Tenn.) joined a growing list of Republicans who have taken a public stance against critical race theory. Blackburn shared a video on Twitter on Wednesday, which explained what CRT aims to do.
Earlier this month, Blackburn cosponsored a resolution with Sen. Rick Scott (R-Fla.) and Sen. Mike Braun (R-Ind.) condemning the use of CRT in both K-12 schools and teacher training. In the video, Blackburn argued this academic movement teaches children to view America as "systemically racist" and to judge others according to racial differences.
Critical race theory is wrong for the nation because it teaches our children to hate America and judge each other for our differences. pic.twitter.com/I4naMQxm3z

— Sen. Marsha Blackburn (@MarshaBlackburn) June 23, 2021
The senators noted they have sent a letter, along with 30 other of their GOP colleagues, to Joe Biden's Education Secretary Miguel Cardona making their demands known. The group of Republicans also asked for the withdrawal of the department's proposed priorities on American history and civics, which they say includes teaching divisive curriculum like CRT.
As Democrats in Congress continue to push for critical race theory in schools and job training, Blackburn and other Republicans have voiced support for school choice.