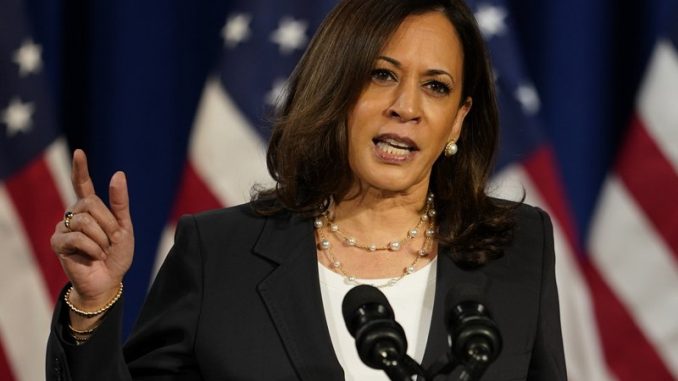 OAN Newsroom
UPDATED 2:20 PM PT – Wednesday, June 23, 2021
Kamala Harris finally announced plans for her to visit the southern border months after Joe Biden tapped her to lead the White House response to the growing crisis. Her office confirmed the Vice President would make a visit to El Paso on Friday and added she would be joined by Department of Homeland Security Secretary Alejandro Mayorkas.
Many Republican lawmakers have slammed Harris's failures as Biden's so-called border czar and argued the Biden administration have not made adequate efforts to alleviate the crisis at the southern border. Harris was appointed by Joe Biden to lead U.S. efforts in solving the migrant crisis over three months ago and she has since dodged constant questions regarding her trip to witness the crisis first-hand.
After all that, @VP isn't even going to the right place. Here's a map. pic.twitter.com/UpA02XLbEH

— Senator John Cornyn (@JohnCornyn) June 23, 2021
This comes just days before President Trump is set to visit the border in Texas. Trump responded to the news of Harris's trip in a statement saying, "if Governor Abbott (R-Texas) and I weren't going there next week, she would have never gone".
Republicans have criticized the border czar for not visiting the border sooner, but instead traveling to Guatemala and Mexico to address what she called "root causes" of the crisis.