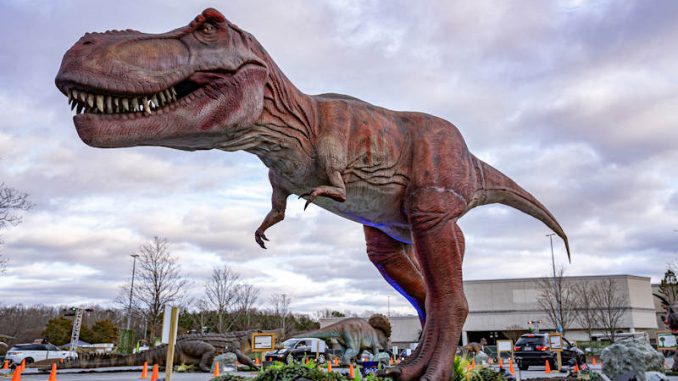 Here are some of the events happening in the Long Island Weekly coverage area:
Fourth of July Fireworks Return
Governor Andrew M. Cuomo announced that the New York State Office of General Services and New York State Office of Parks, Recreation and Historic Preservation are joining with partners again to celebrate Independence Day with fireworks and events at Jones Beach State Park beginning at 9:30 p.m.
"Last year many of our favorite annual events were canceled due to COVID, including the iconic Fourth of July fireworks displays at Jones Beach and Empire State Plaza," Governor Cuomo said. "Thanks to the hard work and dedication of New Yorkers in beating back the virus, we are able to enjoy these summer traditions once again. I encourage all New Yorkers to gather with their loved ones this Independence Day for these spectacular shows that celebrate our freedom as a nation, as well as the perseverance we have shown as a state throughout this pandemic."
At Jones Beach, the Jovia Financial Credit Union Fireworks Spectacular will begin at 9:30 p.m. This year, WALK 97.5 FM and KJOY-98.3 FM will simulcast music during the fireworks presentation. The fireworks are included in the regular price of park admission. This year's program is also made possible with support from the Natural Heritage Trust, Foundation for Long Island State Parks Inc., Captree Boatman's Association, Newsday, Connoisseur Media Long Island and J & B Restaurant Partners.
Jessica Medina Latin Jazz
Jessica Medina brings an international vibe with blend of Latin and jazz standards to this Afternoon TEA performance. at 2 p.m., sponsored by Landmark on Main, Medina has caught the attention of NPR and KPFK among other music media outlets, released her single "Sueño, Te Extraño" (Yo me Canso) from her 2019 album Black. Blending a World Music vibe with espresso shots of Afro-Peruvian and Caribbean flavor, her sound is an aromatic blend of life and love. It's a story of women at the forefront, of immigrants in every sense of the word, of people caught in webs of race, gender, and class indivisible from us all. Learn more at www.jessicamedina.com. This event will be streamed live from the Jeanne Rimsky Theater via Zoom. A limited number of seats are available for the in-person concert. Click here to reserve your spot for the in-person event.  Click here to reserve your spot for the virtual event and get your Zoom link. Afternoon TEA is made possible by Ellen Brown and Bob Schwartz.
Military LGBTQ+
The Holocaust Memorial & Tolerance Center of Nassau County hosts "Impacts of Inclusion: A Discussion of Military Policies During and After WWII," from 6 to 7 p.m. Whose stories do we hear when we learn about veterans? HMTC is teaming up with the Intrepid Sea, Air & Space Museum for a program that explores policies that effected LGBTQ+ service members during and after WWII. Michael Stevens, a Museum Educator in the Intrepid' s Lifelong Learning Programs, will draw from research about who served, and who did not serve, on the Intrepid during its years in service from 1943-1974 to raise larger questions of how changes in military policies impacted the diversity of the ship's crew and reflected cultural change in the United States. Register for the webinar here.
Thursday, June 24
Candlelight Concert
The Town of North Hempstead hosts the Concerts by Candlelight series, in which residents will be admitted on a first come, first serve basis and capacity will be limited in compliance with social distancing guidelines. They will be asked to stay within their designated seating circle which will all be six feet apart. At 7:30 p.m., The Remedy (rhythmic Top 40 rock and country) will perform at Whitney Pond Park, 133 Valley Rd, Manhasset.
Art With Sound
Planting Fields, 1395 Planting Fields Rd., Oyster Bay, presents an opening of Nico Muhly: Pastoral (Indoors/Outdoors) with a small cocktail reception and refreshments outside in the Cloister Garden from 5:30 to 7:30 p.m. Guests will have the opportunity to meet the composer and experience the new exhibition in a self-guided format. Commissioned by Planting Fields Foundation, it is a two-part sound installation in the Gallery of Coe Hall and in the Tea House in the Italian Garden. Visitors will hear the composition via guided tour of Everett Shinn: Operatics for an immersive intersection of historic and contemporary art. Catalyst at Planting Fields invites artists to produce work in dialogue with the site in a transhistorical approach. The program aims to preserve the spirit of the place by continuing a legacy of artistic patronage that W.R. and Mai Coe established at Planting Fields over a century ago. Tickets are $36/members, $45/non-members. Register here.
Remembering Tom Seaver
The Cradle of Aviation Museum will honor Hall of Fame pitcher Tom Seaver at 7 p.m. The evening will feature a live virtual call from Florida with Hall of Fame writer Bill Madden, who will discuss his new book, "Tom Seaver…A terrific life." Present at the museum will be members of the 1969 World Champion New York Mets, Ed Kranepool and Art Shamsky. Every attendee will receive a copy of the book signed by Bill Madden. Due to CDC guidelines tickets are limited and reservations are required. No walk-ins allowed. Admission is $69 and includes a signed copy of the book. The museum is at Charles Lindbergh Blvd., Garden City. Reserve tickets here.
Saturday, June 26
Chris Homer Magic Show
At 10:30 a.m. at Caumsett State Historic Park Preserve, 25 Lloyd Harbor Rd., Huntington. Chris, a teacher from Cold Spring Harbor High School, began performing magic early on in his teaching career. Since then, he has presented many private shows for children and adults that include a variety of spectacular magic tricks and funny surprises. Come see Chris in the walled garden and don't forget to bring your own seating, blankets or chairs. or information on cancellation due to weather, check the website https://www.caumsettfoundation.org/programs the day of the event, or contact the Caumsett State Historic Park Preserve office at 631-423-1770. The parking fee is $8 or you can use an Empire Pass Card. Pick up water and snacks at the new Café. Programs originate from the Park Kiosk unless noted. Free, but register here.
Cruise Thru Food Drop
Oyster Bay Town Supervisor Joseph Saladino and the Town Board announced that the town will partner with Island Harvest Food Bank and Car Show Long Island to host a special food drive from 9 a.m. to 2 p.m. at Marjorie Post Park, 451 Unqua Rd,, Massapequa Park. The town, Island Harvest, and Car Show LI are asking residents to assist by providing the necessities to their neighbors in need of food assistance by donating non-perishable food items and pet food at this event. Show cars and non-show cars alike are welcomed, and proper social distancing guidelines will be followed throughout the course of the event while collecting food donations. Visit www.islandharvest.org.
Romeo & Juliet
North Hempstead Town Supervisor Judi Bosworth and the Town Board will be partnering with Eastline Theatre this summer to host free theatrical performances of William Shakespeare's tale of star-crossed lovers. "We are excited to offer these live theatrical performances for our residents at various Town parks," said Supervisor Bosworth. "The shows will certainly serve as a fun night out for family and friends, and we are grateful to Eastline Theater for bringing Romeo & Juliet to North Hempstead." The performance will be held at 2 p.m. at Gerry Pond Park, Papermill Road between Main Street and East Broadway. Rain date: Sunday, June 27. Attendees are asked to wear a mask and social distancing rules will be in effect. Call 311 or 516-869-6311 for more information.
Arcade After Dark
Join the Cradle of Aviation Museum a night of retro arcade gaming from 7 to 11 p.m. More thaan 60 playable classic arcade games are available as part of the Arcade Age exhibit, which explores the short history of video arcade games through exhibits and gameplay, just as they were intended to be experienced—in an arcade. The exhibit tells the story of video arcade games from the pioneers in the early 40s and 50s to the golden age in the late '70s and early '80s to its crash, revival, and ultimate decline in the '90s. It is a story of the creative and innovative people who explored groundbreaking technologies, the games that sprung from their ingenuity, and a culture that was shaped by their developments. Complete with unforgettable favorites like Ms. Pac-Man, Galaga, Space Invaders, Centipede, Donkey Kong, and more, all of the games are set to free-play. Admission is $20 per person or $15 for museum members. The machines have been spread out to maintain social distancing and entry is limited. Reserve tickets here.
Vintage, Vinyl and Handmade Market
At Wit & Whim, 6 Carlton Ave., Port Washington,from 11 a.m. to 5 p.m. Vendors will be selling the best in vintage, vinyl records and locally handmade goods. Call 516-944-9200
Sunday, June 27
Ocean Science Sunday
Become junior Earth Scientists at the Whaling Museum, 301 Main St., Cold Spring Harbor. Roll up your sleeves to try hands-on experiments to explore how scientists study the quality of the Long Island Sound, including testing water for pH levels, turbidity and algal blooms. Design an "ocean bloom" reusable tote bag to take home. Cost is $12 participant, $6 accompanying adult for non-members, $5 participant, $1 accompanying adult for members. Register here for 1 p.m. ​Register here for 2 p.m. Space is limited in each session. Masks must be worn at all times and social distancing protocols followed. Call 631-367-3418.
Drive-In Movie
At 8:30 p.m., the Town of North Hempstead will present Jumanji: Welcome to the Jungle at the North Hempstead Beach Park, 175 West Shore Rd., Port Washington. Cars will be admitted beginning an hour prior to show time. While the event is free, the town is encouraging attendees to bring non-perishable/canned foods as part of North Hempstead's food donation drive. Advance registration for the film showing is not required, but residents must show proof of residency before entering the park. Restroom facilities will be available. For more information, call 516-869-6311.
On Your Radar—Live Music
John Platt returns to Landmark with a On Your Radar evening starting at 6:30 p.m. in the Landmark on Main parking lot, 301 Main St., Port Washington. The lineup:
Liam Robinson honed his wide-ranging skills as an original cast member of the Tony Award winning play Warhorse, musical director of Anaïs Mitchell's Off-Broadway folk opera Hadestown" as a composer in the Red Light New Music collective, and a member of the Becca Stevens Band. Jean Rohe toured and recorded with her band, Jean Rohe & the End of the World Show, collecting accolades along the way. Rohe also garnered attention for her unflinching alternative anthem for the United States, "National Anthem: Arise! Arise!" which continues to be performed and recorded by choirs and bands across the country and was published in the Rise Up Singing songbook sequel.
The latest sonic fruit of Roger Street Freidman's songwriting endeavors can be found on his four-song Come What May EP, which is set for release on most major digital platforms on July 9 via Rock Ridge Music. Produced by Friedman, with co-production on the title track from his trusted, Grammy-winning studio compatriot Larry Campbell, the album was mostly recorded at his own Playroom Studios in his hometown of Sea Cliff. Listen here.
Bring your lawn chairs. Seating pods for each ticket order will be marked out. A limited number of Reserved pods will be available for a slight additional charge. In the event of inclement weather, performances will be moved indoors to the Jeanne Rimsky Theater on the Sunday as scheduled. Event capacity is limited to 150 persons and masks are required and distancing will be marked out.
Reserved pods: $30 per ticket, $20/Friends. General admission pods: $25 per ticket, $20/Friends. Get tickets here. Sponsored by Maureen & Joe Wekselblatt.
Memorial Garden
The Holocaust Memorial & Tolerance Center of Nassau County, 100 Crescent Beach Rd., Glen Cove will host the official opening of its newly renovated Children's Memorial Garden. It wiil take place from 2 to 3 p.m. For more information call (516) 571-8040.
Vintage Antique Cars
The Rock Hall Museum, 199 Broadway, Lawrence, will host this show from 9 a.m. to 3 p.m. Presented by the Vintage Chevrolet Club of America, Queens County Region. Car Show is open to any make of vehicle, including classics, antiques, customs, hot rods and trucks. Free admission for spectators. Outdoor program. For vehicle registration, contact Howard at 516-662-9379 or e-mail hfishman52@aol.com. Day of show vehicle fee $15. No rain date.
Monday, June 28
Write America
The Book Revue in Huntington presents this free live CrowdCast at 7 p.m. Featuring emerging writer Suchita Nayar, short story writer and essayist Amy Cacciola, and writer, editor, and photographer Cornelia Channing as they read and discuss their works and about how books and art might bridge the deep divisions in our nation. Order their books at https://www.bookrevue.com.
Nayar is a financial journalist by training. She started out as an equities reporter in New York and Sydney, and subsequently covered US and European hedge funds and private equity from NJ. Nayar then went on to work in finance for six years. She is pursuing an MFA in Creative Writing from University of Massachusetts, Boston, and lives in Cambridge. She is currently working on a collection of immigrant stories.
Cacciola was born on Staten Island and is a graduate of Vassar College and Columbia University's Graduate School of Arts and Sciences. She now lives in Brooklyn with her daughter and husband, the winemaker and proprietor of Carpé Vino Tasting Room. She works professionally in internal communications. Her short fiction has been published in Epiphany Magazine and her essays in The Staten Island Advance. Cacciola recently completed a memoir entitled Me, Moon! in which she plays second fiddle to her sassy, artistically-inclined, exhausting five-year-old daughter. The book describes a more modest life lived in a basement where, like Roger Rosenblatt in his most recent play, Amy occasionally "does nothing," and writes.
Channing is a writer, editor, photographer, and cruciverbalist from Bridgehampton. Her work has appeared in New York Magazine, The Paris Review Daily, Slate, The East Hampton Star, and East Magazine. She has a bachelor's in English from Wesleyan University and an MFA in Creative Writing & Literature from Stony Brook University. She was previously a reporter and associate editor at The East Hampton Star and is currently a copy editor and crossword-puzzle editor at New York Magazine.
Register here.
Tuesday, June 29
Espionage and Enslavement in the Revolution
At 7 p.m., the North Shore Historical Museum presents Claire Bellerjeau: Espionage and Enslavement in the Revolution. The book focuses on the intertwined lives of two fascinating people who inhabited the margins of their time: a Revolutionary War spy whose own family never knew the critical role he played in winning America's independence and the enslaved woman whose intelligence and verve ultimately transformed the spy into an ardent abolitionist. This is a virtual program and it's free. RSVP here.
Wednesday, June 30
Harvey Milk Curated
The Holocaust Memorial & Tolerance Center will present a virtual presentation "Curator's Corner: Harvey Milk and Reclaiming the Pink Triangle," from noon to 1 p.m. Museum and Programming Director Dr. Thorin Tritter will discuss an image of Harvey Milk that is included in the museum's final gallery, highlighting his role as an "upstander." The presentation will also explore the gay right's movement in the 1970s and its effort to reclaim the meaning of the pink triangle, which had been used to identify gay men in Nazi concentration camps.
Learn to Cartoon
The will be a cartooning workshop from 5:30 to 7 p.m. in the Maple Drive Parking Lot of the Gold Coast Arts Center, 113 Middle Neck Rd., Great Neck. Learn cartooning and character design. For all ages. Instructor is Jesus Modesto and the cost is $30. Contact the School for the Arts at 516-829-2570. Rain date: July 7. Register here.
Wednesday, June 30
Bird Walk
Led by a North Shore Audubon Society volunteer at Garvies Point Preserve, 50 Barry Dr., Glen Cove, from 9:30 a.m. to noon. Register via email to nsaudubonsociety@gmail.com, to receive a confirmation email if there is an opening. If unable to attend, email to allow someone on the waiting list to take your slot. Follow CDC guidelines re masks and safe distancing, especially if you are not vaccinated. Wear water-resistant footwear, bring binoculars and drinking water. Wear long pants and socks so you do not touch poison ivy.
Friday, July 2
Grammy-Winning Orchestra
The Oyster Bay Music Festival joins with members of Grammy award-winning Orpheus Chamber Orchestra in a special concert featuring Wynton Marsalis' composition that reinterprets Stravinsky's classic, "The Soldier's Tale." From 6 to 7:30 p.m. at Planting Fields Arboretum, 1395 Planting Fields Rd., Oyster Bay. The Orpheus Chamber Orchestra has recorded over 70 albums on all major classical labels, toured to 46 countries across four continents, and collaborated with hundreds of world-class soloists. The rain date is July 3. Tickets are $32/members, $40/non-members. Register here.
Saturday, July 3
Tour The Bay Area
The Cow Neck Peninsula Historical Society will hold an historic walking tour of Manhasset Bay. Also on Sunday, July 4. Meet at the Town Dock's red tugboat in Port Washington at 11 a.m. No reservations are necessary and donations are gladly accepted. Dogs welcome. Walk the shoreline with a knowledgeable guide while learning the fascinating history of early Port Washington. Topics include the livelihoods that helped Port develop into the town you know today including: shell fishing, sand mining, aviation, tidal mills, restaurants, our many hotels, schools, and much more. See Port Washington as you've never seen it before. Feel free to bring a bagged lunch to enjoy at the north dock at the end of the tour. Walking tour lasts about 1½ hours with bench stops to rest along the way. If weather is inclement, check the website that morning.
Class Reunion
The 41st reunion of the Hicksville High School Class of 1980 will be held on Saturday, Aug. 7 at the Heritage Club in Bethpage from 7:30 to 11:30 p.m. If interested, contact Rosemarie DeFazio at rosemarie.albert2@gmail.com.
Ongoing
Farmers Market
Roslyn Farmers Market at Christopher Morley Park, 500 Searingtown Rd., Roslyn. Every Wednesday through Nov. 3 from 7 a.m. to 1 p.m. From fruits and vegetables to olive oils and fresh roasted coffee, the Roslyn Farmers Market has a diverse selection of items.
Dino Safari
Grab a prehistoric passport and join over 40 giant moving dinosaurs on a globetrotting expedition at Dino Safari, a completely drive-through dino adventure for the whole family at the Tanger Outlets Deer Park, 152 The Arches Circle, Deer Park. Get up-close-and-personal with the most fascinating prehistoric creatures from the mighty T. Rex of North America to the giant amphibious Spinosaurus from Africa while you learn how dinosaurs evolved over time, where on earth they lived, and the discoveries paleontologists have made about how they ate, moved, and behaved. Beware: along the journey, earthquakes might erupt, dinosaurs could battle, and your family might just have to help save a baby dinosaur's life. So, buckle up for the adventure of a lifetime in this completely COVID-safe experience. Guests should enter from Grand Boulevard by Red Lobster and then turn right. Hours are Wednesdays through Sundays from 9 a.m. to 9 p.m. Last ticket is sold 30 minutes before closing every day. Closed Mondays and Tuesdays with the exception of Monday, July 5, when it will be open from 9 a.m. to 9 p.m..
Blood Drives
The New York Blood Center will hold drives at the following times and places.
Wednesday, June 23: Nassau County Police Unions at Nassau County Police Headquarters Assembly Hall, 1490 Franklin Ave. Mineola, from 8 a.m. to 8 p.m.
Thursday, June 24: St. Francis Hospital St. Clare Conference Rooms A,B,C, 100 Pt. Washington Blvd. Roslyn, from 6:30 a.m. to 6:30 p.m.
Thursday, June 24: Legislator Tom McKevitt sponsors a drive at North Merrick Public Library, 1691 Meadowbrook Rd., North Merrick, from 1 to 7 p.m.
Friday, June 25: Floral Park Community Center Meeting Room, 1 Floral Blvd., Floral Park, from 10 a.m. to 8:30 p.m.
Friday, June 25: Seaford Chamber of Commerce/Seaford Fire Dept. Meeting Room, 2170 Southard Ave., Seaford, from 2 to 8 p.m.
Saturday, June 26: Broadway Mall Rotunda, 358b Broadway, Hicksville, from 11 a.m. to 5 p.m.
Sunday, June 27: Our Lady of Mercy Church Cafeteria, 500 S. Oyster Bay Rd., Hicksville, from 8:15 a.m. to 2:15 p.m.
Sunday, June 27: Holy Family RC Church School Cafeteria, 25 Fordham Ave., Hicksville, from 8:30 .m. to 2:30 p.m.
Tuesday, June 29: East Meadow Community Blood Drive at Parkway Elementary School All Purpose Room, 465 Bellmore Rd., East Meadow, from 1 to 7 p.m.
Wednesday, June 30: VFW Post No. 2718, 68 Lincoln Rd., Franklin Square, from 3 to 9 p.m.
Thursday, July 1: Girl Scout Alexandra's Silver Award at the Marian Room 1300 Northern Blvd., Manhasset, from 1 to 7 p.m.
Wednesday, July 7: American Legion Post No. 1273, 3484 Park Ave., Wantagh, from 1 to 7 p.m.
Wednesday, July 7: Glenwood Landing Post No. 336 American Legion Hall, 190 Glen Head Rd., Glen Head, from 2 to 8 p.m.
Appointments preferred. Donors will have their temperatures checked and must wear a face mask or covering. Other health conditions apply. Visit donate.nybc.org to sign up and for more information.