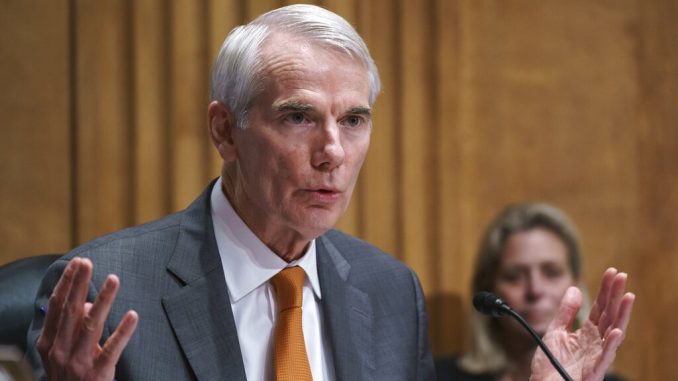 OAN Newsroom
UPDATED 10:05 AM PT – Sunday, June 20, 2021
Sen. Rob Portman (R-Ohio) has warned against his moderate colleague Sen. Joe Manchin's (D- W.Va.) recent suggestions on voting legislation. In an interview on Sunday, Portman shared his appreciation for Manchin's efforts to find middle ground in the Senate when it comes to election law, but argued his voting bill memo has missed the mark.
Portman argued Manchin's recent memo on voting rules does very little to correct the issues in the S.1 bill, which takes election powers away from states and hands it over to the federal government.
"…We're gonna take it away from the Democracy in effect, which is right now in Ohio our state legislature makes that decision," he explained. "These are elected representatives and he wants to take it away and make it a federal responsibility through some kind of commission."
Democrats' 800+ page election bill has nothing to do with voting rights. It's a politically-driven federal takeover of the election system. S.1 is chock full of bad policies that will make it easier to cheat & harder to detect. More from my floor remarks⤵️ https://t.co/GLUnjYHlY0

— Senator Roy Blunt (@RoyBlunt) June 16, 2021
The S.1 bill, also known as the For the People Act, has gained much opposition from Republican support. Sen. Roy Blunt (R-Mo.) argued the election bill forced a "one-size-fits-all" approach, while Portman suggested it was too generalized.
Portman went on to say voting should be easy to do in the U.S., but it should also be hard to cheat.