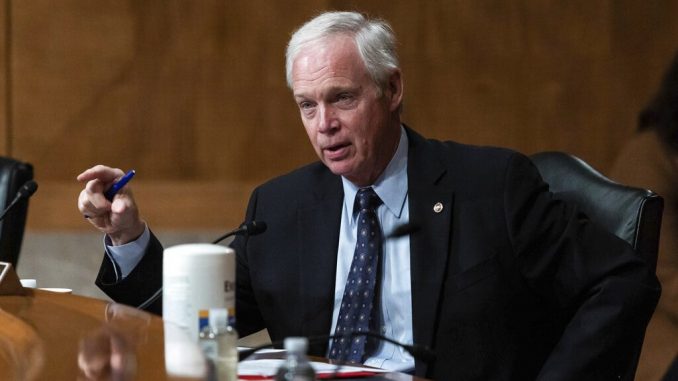 OAN Newsroom
UPDATED 11:55 AM PT – Monday, June 21, 2021
Sen. Ron Johnson (R-Wis.) highlighted reports of a rising number of deaths caused by coronavirus vaccines. He announced the Centers for Disease Control and Prevention has reported thousands of deaths from side effects of experimental vaccines.
The Republican senator argued Dr. Anthony Fauci and various media outlets have been turning a blind eye to warning signals from the Vaccine Adverse Event Warning System from the CDC, which has reported about 5,000 deaths. Johnson stressed there are safe and effective treatments for COVID-19, such as hydroxychloroquine, and Democrat calls for mass vaccination have been misleading.
.@jonstewart @StephenAtHome enjoyed your Late Show Wuhan virus discussion. Since I was mentioned, let me share this email I got from a constituent. Open minds can save lives. pic.twitter.com/yxR898BSqf

— Senator Ron Johnson (@SenRonJohnson) June 15, 2021
"Over 1,700 within days zero, one and two of getting vaccinated. We have thousands of people who have permanent disabilities, 20,000 hospitalizations," he expressed. "That, quite honestly, compares to less than 200 deaths per year in the entire 30 year history of the VAERS system with other vaccines."
Johnson went on to say Big Tech and mainstream media are still censoring the information about early treatments for COVID-19, which must be investigated. He argued that American people will continue to suffer the consequences of misleading information and the ignorance of leading health experts.