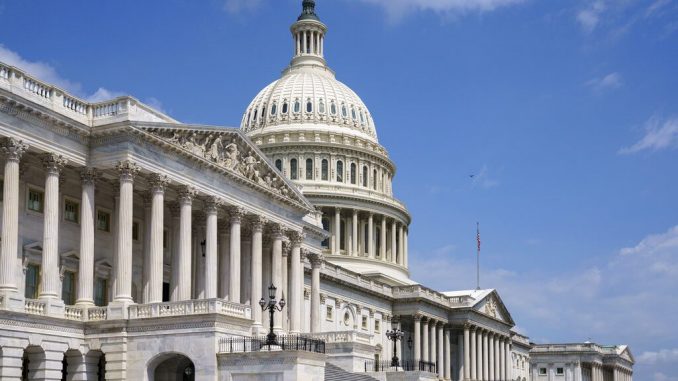 OAN Newsroom
UPDATED 11:30 AM PT – Monday, June 21, 2021
Democrats have continued their push to eliminate the Senate filibuster in efforts to further Joe Biden's agenda. The filibuster, which is a Senate rule, will need essentially 60 votes to pass most legislation.
Many have argued the filibuster has been a hurdle for Democrats as they have sought to fulfill Joe Biden's agenda. Senate Minority Whip John Thune (R-S.D.) said Democrats have chosen to work mainly on partisan bills and reported bills from the House to the Senate that don't have bipartisan support.
Every Senate vote that dies due to GOP filibuster of cloture is a FAIL on the Dems.

Not on the GOP.

Public opinion is NOT moving on this.

Either we do what needs to be done, or we admit we can't or won't.

These political theatrics are wasting precious time & pissing us off.

— Pam Keith, Esq. (@PamKeithFL) June 21, 2021
Thune went on to add this includes the Second Amendment, elections and immigration.
""I hope that on the leaders point, there are enough Democrats who recognize the value of what the Senate contributes…of making sure there is at least some attempt to cooperate and find common ground and bipartisanship," he explained. "Blowing up the legislative filibuster in order to accomplish some short term agenda will only backfire and create a lot of long term pain for the country and for the party that does it."
This comes after Democrats like Senate Majority Leader Chuck Schumer (D-N.Y.) have said "everything's on the table" in regards to the possibility of eliminating the filibuster. According to a review of the 45 Democrat senators who have called for changing or eliminating the filibuster in the past year, 39 of them defended it when Republicans controlled the Senate.
Durbin in 2018: If Republicans end the filibuster it would be the end of the Senate.

Durbin in 2021: If Dems end the filibuster it would be as brave as storming the beaches of Normandy. pic.twitter.com/rkGMzO1oEd

— Senate Republicans (@SenateGOP) June 16, 2021
Senate Minority Leader Mitch McConnell (R-Ky.) has said getting rid of it would essentially be "blowing up the Senate." He added that fracturing the filibuster changes the
Senate institutionally forever.
"Big funding deals, appropriation bills, farm bills, highway bills, the NDAA, the Senate's 60 vote threshold backstops all of it," he expressed. "It's not just about controversial items, it's about everything we do."
McConnell went on to say those that want the change are arguing for a radically less stable system of government. He also stated the loss of the filibuster would be a "scorched earth Senate," while others have argued that ultimately both parties need to find a way to work together.