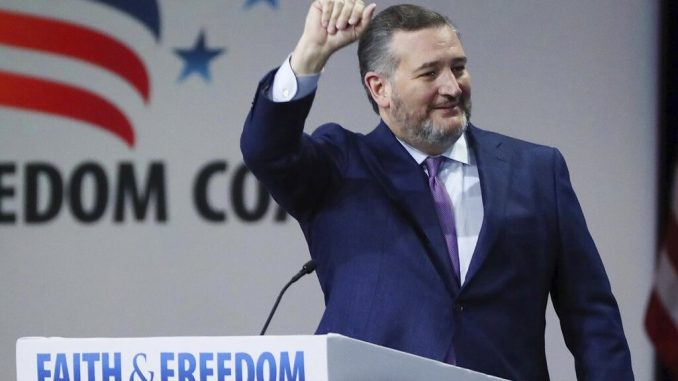 OAN Newsroom
UPDATED 10:07 AM PT – Saturday, June 19, 2021
Sen. Ted Cruz (R-Texas) denounced critical race theory as a bigoted ideology no better than the Ku Klux Klan. At the Faith and Freedom Conference on Friday, Cruz argued the left makes people feel isolated in their beliefs.
Cruz also said the left is replacing class-based Marxism with race-based Marxism to try and divide the U.S. The Republican senator expressed concern that CRT was designed to turn Americans against each other and create hate based upon race.
Critical Race Theory is a Marxist indoctrination that teaches:

– America is inherently racist.

– All white people are racist.

– Color-blindness is racist.

– Our systems (judicial, military) are irredeemably racist.

Biden is teaching these lies to our servicemen & women. #CRT https://t.co/glJJyP0plI

— Ted Cruz (@tedcruz) June 17, 2021
Despite the emergence of leftist ideologies like CRT, Cruz expressed optimism about what could be ahead for the nation. He argued the foundations of the country have been under attack by the left and called upon the crowd at the Faith and Freedom Conference to defend America.
"It took Jimmy Carter to give us Ronald Reagan," he expressed. "Joe Biden is Jimmy Carter 2.0, and I'm here to tell you revival is coming."
Carter was notably voted out of office following energy shortages, double digit inflation and a lack of employment during his one term as president.