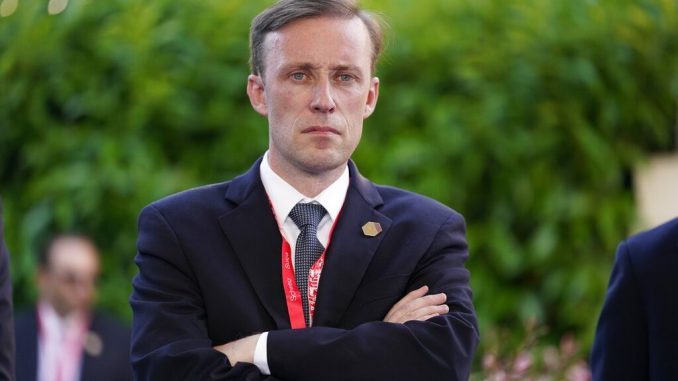 OAN Newsroom
UPDATED 1:17 PM PT – Saturday, June 19, 2021
National Security Adviser Jake Sullivan has expressed hope for the Intelligence review of the COVID-19 outbreak to provide some clarity. In an interview on Friday, Sullivan noted the Intelligence Community has been tasked by Joe Biden to review all intelligence regarding the outbreak that has been collected.
The community had 90 days to complete this task, which was ordered last month. Sullivan urged partner nations to continue public pressures on China to provide the initial outbreak data. China has so far refused to release any regarding information.
Sullivan went on to say, "that's why it was so important that at the G7 the world's democracies came together to insist on a phase-two investigation in China of the origins of COVID-19."
Although I welcome the @G7 statement yesterday calling for a "timely, transparent, expert-led, & science-based @WHO-convened Phase 2 #COVID19 Origins study including… in China," this will only be meaningful if it leads to a comprehensive investigation into what went wrong.

— Jamie Metzl (@JamieMetzl) June 14, 2021
The Biden administration has admitted no explanation has been ruled out regarding the origins of the virus. Recent reports say a handful of employees at the Wuhan Institute of Virology fell ill in November 2019 shortly before the first reported cases.
MORE NEWS: Ariz. CBP Warns Migrants Not To Cross Southern Border Amid Extreme Heat