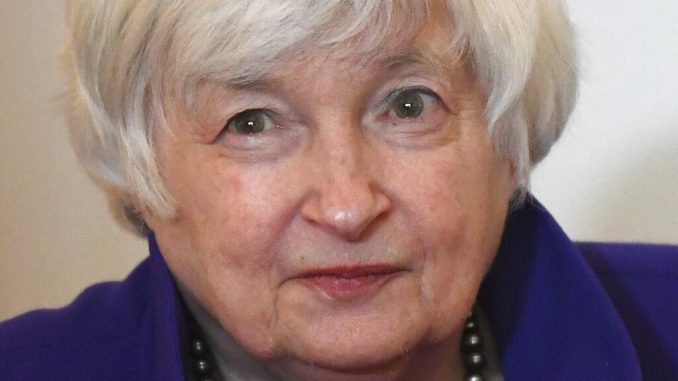 OAN Newsroom
UPDATED 7:35 PM PT – Thursday, June 17, 2021
Joe Biden's Treasury Secretary Janet Yellen failed to explain her position on the deductions for state and local taxes enacted by President Trump. In her testimony before the House Ways and Means Committee on Thursday, Yellen admitted Biden does not have a clear position on repealing those tax deductions.
House Democrats have made plans to include the repeal of Trump tax breaks as part of Biden's $6 trillion spending package. Although, far-left Democrats oppose the matter by arguing a repeal would only benefit high-income households and threaten to derail Biden's overall budget proposal.
❗️ HAPPENING NOW ❗️

LIVE: Chairman @RepRichardNeal is holding a hearing on @POTUS's Proposed Fiscal Year 2022 Budget with @USTreasury Secretary Janet Yellen @SecYellen.

Tune in below to watch it now ⬇️ https://t.co/z0pPpkGFVL

— Ways & Means Committee (@WaysMeansCmte) June 17, 2021
Yellen went on to say the Treasury could just raise taxes instead.
"Our tax proposals modestly increase tax rates on those who can most afford to pay more tax," she explained. "We propose reforming international tax rules to end the profit shifting and off-shoring incentives of current law and investing in the IRS to improve compliance with our tax laws."
Yellen also recognized repealing President Trump's tax deductions would harm businesses and households already crippled by COVID-19 lockdowns.