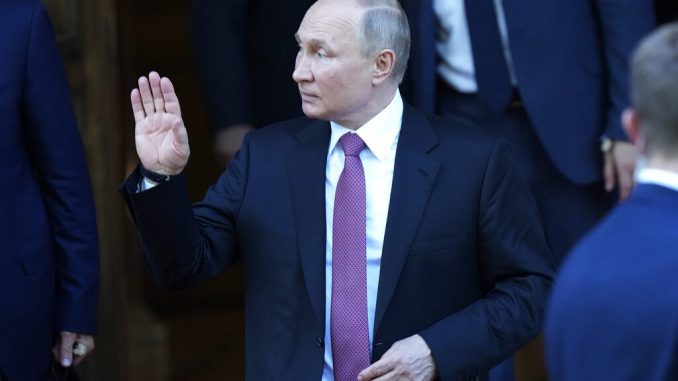 OAN Newsroom
UPDATED 6:13 PM PT – Wednesday, June 16, 2021
Russian President Vladimir Putin has once again highlighted the political persecution of protesters who took to Capitol Hill on January 6. Putin told reporters in Geneva on Wednesday, political freedoms in Russia in comparison to the U.S. appear to be equally restricted.
"People went into U.S. congress with political demands. 400 people are now facing criminal charges," he explained. "They are facing prison terms of up to 20, maybe 25 years. They are called home grown terrorists."
Putin called out Biden for Jan 6th hoax.
Tucker Carlson says FBI was involved.
GOP Rep. Gosar said the woman was "executed" by Capitol Police officer.
What is this?
Honesty day?
If so, let's talk fixed election.

— Philip Schuyler (@FiveRights) June 16, 2021
Putin also pointed out hundreds of Capitol protesters have been subjected to arbitrary detention while Ashli Babbitt, who he referred to as a non-threatening woman, was shot dead. He argued these arrests are a violation of basic human rights.
"Many people are facing the same things as we do and I am stressing this, we are sympathizing with the United States," he expressed. "But we do not want the same thing repeating here."
Putin went on to state the U.S. does not have a moral high ground when talking about political freedoms due to the apparent persecution of conservatives on U.S. soil.