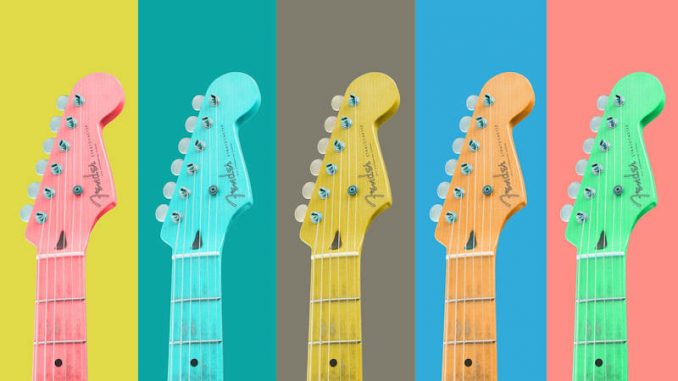 Nassau County Executive Laura Curran announced a full slate of free events this summer, starting with a lineup of rockin' summer concerts at the Harry Chapin Lakeside Theatre in Eisenhower Park (Field 6). The Saturday night concert series, sponsored by Jovia Financial Credit Union and presented by GnR Events, is part of the county's free summer entertainment series which features dozens of free outdoor concerts, movies, and special events being held at parks across the county.
"Nassau's robust vaccination program has been key to reopening our county and we are all looking forward to going back to the activities we enjoy. I am proud to announce that summer is back in Nassau starting with a full slate of events including concerts and movies for all ages to enjoy. Thank you to Jovia Financial Credit Union for partnering with us to bring a great Saturday Night Concert series lineup to Lakeside Theatre at Eisenhower," said Curran.
"At Jovia Financial Credit Union, we are committed to supporting our community and we're passionate about bringing people together. Sponsoring this free concert series at Eisenhower Park, in the heart of Nassau County, is a wonderful opportunity to celebrate the summer with friends and family while enjoying great music and in-person performances," said Jovia Chief Marketing Officer Renu Dalessandro.
While all concerts are free, advanced tickets are required. To reserve a ticket, visit nassaucountyny.gov/parks.
Eisenhower Park
Lakeside Theatre, 8 p.m.
June 26: Roots Foundation, Bob Marley Tribute
July 3: Anyway You Want It, Journey Tribute
July 10: Half Step, Grateful Dead Tribute
July 17: Almost Bros., Allman Bros. Tribute
July 24: Sir Paul, Beatles Tribute
July 31: Petty Rumours, Tom Petty/Fleetwood Mac Tribute
August 7: Janis Joplin Experience
August 14: Misty Mountain, Led Zeppelin Tribute
August 21: Strange Magic, Electric Light Orchestra Tribute
August 28: Street Fighter, Rolling Stones Tribute
Eisenhower Park
Field 1 Noontime Concerts
July 14: Bobby Doo Wop
July 21: Johnny Avino
July 28: Vinny Pizzo
August 11: Tangerine
August 18: Tommy Sullivan
August 25: Fran & Frank
Pop-up Concerts
Christopher Morley Park
July 20: Ragdoll/Four Seasons Tribute, 7 p.m.
North Woodmere Park
August 2: Forever Plaid by Plaza Theatrical, 7 p.m.
Mitchel Athletic Complex
August 8: John King, 8 p.m.
Grant Park
August 30: Gathering Time, 7 p.m.
Chelsea Mansion Concerts
July 6: Young Classical Artists in Concert, 7 p.m.
July 14: L.I.Concert Orchestra, 7 p.m.
August 11: Swingtime Big Band, 7 p.m.
Family Movie Nights
Eisenhower Park, Lakeside Theatre, Thursdays
July 8: The Secret Life of Pets, 2, 8:28 p.m.
July 15: Trolls: World Tour, 8:25 p.m.
July 22: The Crood's: A New Age, 8:20 p.m.
July 29: Abominable, 8:14 p.m.
August 5: The War with Grandpa, 8:06 p.m.
August 12: Playing with Fire, 7:57 p.m.
August 19: My Spy, 7:48 p.m.
August 26: Dora and the Lost City of Gold, 7:37 p.m.
Tuesday Night Movies
July 13: Coco, Cedar Cree Park, 8:25 p.m.
July 20: Inside Out, North Woodmere Park, 8:21 p.m.
July 27: Spy's in Disguise, Cedar Creek Park, 8:15 p.m.
August 3: Up, North Woodmere Park, 8:08 p.m.
August 10, The Greatest Showman, Cedar Creek Park, 8 p.m.
August 17, Hocus Pocus, North Woodmere Park, 7:50 p.m.
Movies on the Beach—Nickerson Beach
Fridays, East Terrace
July 9: Book of Life, 8:27 p.m.
July 30: Angry Birds, 8:12 p.m.
August 20: High School Musical, 7:46 p.m.
Sundays: West Terrace
July 18: Ferdinand, 8:22 p.m.
August 15: Angry Birds 2, 7:53 p.m.
August 29: Camp Rock, 7:32 p.m.