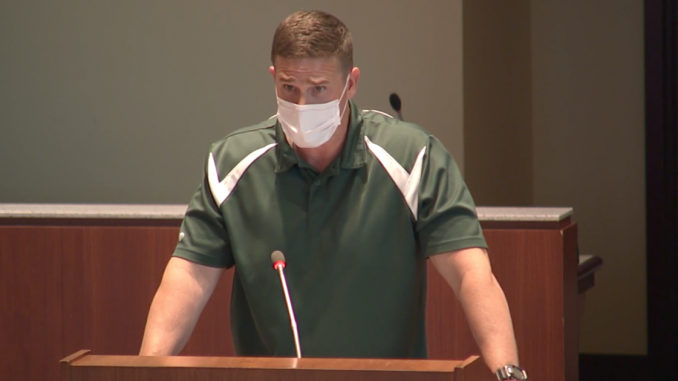 OAN Newsroom
UPDATED 7:20 AM PT – Monday, June 14, 2021
A Virginia school district is fighting back against a judge's decision to reinstate a fired teacher who refused to use students' preferred pronouns. According to reports, the Loudoun County Public School District is planning to appeal the decision to reemploy gym teacher Byron Cross.
The teacher was put on leave after opposing the district's rule while citing his Christian faith. On Tuesday, the 20th Judicial Circuit of Virginia ruled that his suspension was a retaliation of his right to freely speak. Cross made the following statement regarding his position:
"I love all of my students, but I will never lie to them regardless of the consequences. I'm a teacher, but I serve God first. I will not affirm that a biological boy can be a girl and vise versa because its against my religion. It's lying to a child. It's abuse to a child and its sinning against our God."
05-25-2021 4th Tuesday School Board Meeting and Public Hearing from LCPS Board Meetings on Vimeo.
The district said their decision to appeal is an attempt to provide a welcoming environment for all students. Officials alleged parents and students expressed concern about coming to school after Cross' comments, but failed to mention the support Cross received from community members.