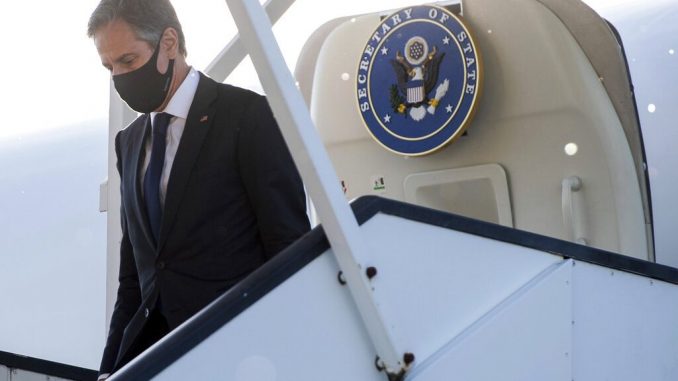 OAN Newsroom
UPDATED 7:44 AM PT – Monday, June 14, 2021
According to Secretary of State Antony Blinken, China is failing to cooperate with global leaders on an investigation into the origins of the coronavirus. On Sunday, the U.S. official said the initial World Health Organization (WHO) report on China's handling of the pandemic was "highly deficient."
When WHO investigators were sent to China in February to collect data on the virus, they were barred access from pertinent medical centers and data by Chinese Communist Party (CCP) officials. Blinken stressed that G7 leaders are calling on China to accept the terms of a second probe.
"We can put in place what's necessary to prevent it from happening again or at least to mitigate the next outbreak," he stated. "China has to cooperate with that transparency, access for international experts, information sharing that has to happen and, again, I think you're seeing countries coming together to insist on that."
G7 leaders call for a timely, transparent, expert-led, science-based WHO-convened Phase 2 COVID-19 origins study. We must determine the origins. In my conversation with Chris Wallace on @FoxNewsSunday, we discussed next steps to prevent future pandemics. https://t.co/n0ZimNHozl

— Secretary Antony Blinken (@SecBlinken) June 13, 2021
Additionally, Blinken reiterated that the importance of getting to the bottom of the pandemic is not only a matter to U.S. national security, but people around the world are counting on a thorough probe.