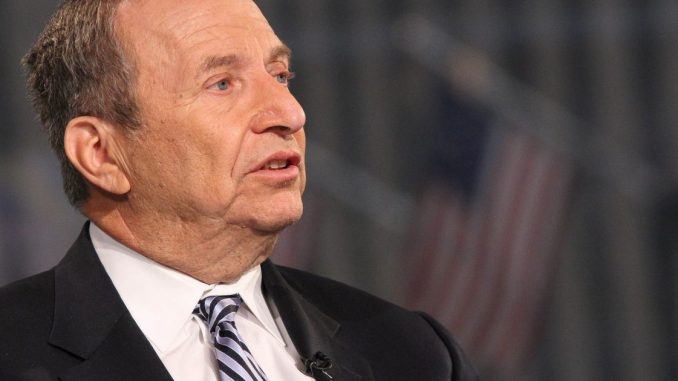 OAN Newsroom
UPDATED 2:28 PM PT – Sunday, June 13, 2021
U.S. economists have expressed their concerns about the rising fear of inflation. Both former and current Treasury Secretaries discussed the future of the economy as well as their anticipated issues for economic growth.
Since the pandemic began, the U.S. economy has faced unprecedented challenges including a historic drop in economic growth. Meanwhile, the stock market has soared and housing prices have risen in both April and May, which pushed inflation growth to a 13 year high.
Reasonable people can disagree on econ outlook & certainly mkts reflect considerably less alarm @ inflation than I feel is warranted. But I do not see how any responsible policy maker can fail to recognize that overheating is now the largest risk in the near term US macro outlook

— Lawrence H. Summers (@LHSummers) June 10, 2021
Although there were over nine million job openings in April, business owners across the country have struggled to hire and maintain employees due to increased unemployment benefits. In a PBS interview, economist and former Treasury Secretary Lawrence Summers highlighted an alarming reality that heavy government spending can lead to inflation.
"I think we made a decision that may have been appropriate when we first made it," he explained. "Now, it's completely inappropriate to provide unemployment insurance on excessively generous terms where we're giving people more money for not working than they would have earned working. "
Current Treasury Secretary Janet Yellen warned inflation could climb three percent this year, but claimed this could be fixed through higher interest rates. She also made suggestions for Joe Biden to move forward with his $4 trillion spending plan even if it would result in inflation.
The fear of inflation has grown after a rise in prices in the Consumer Price Index occurred, which showed an above 4 percent increase. While manufacturing is at a high level, prices are increasing.
Summers says the countries economy is at risk especially if a large number of Americans remain on unemployment.
"A recession's not the main risk. The main risk is that our economy's going to overheat and then once it overheats, it's going to be hard to put out the fire without doing a lot of damage and causing a lot of problems," he explained. "I'd like to see us shift towards a policy concern."
Personal income rose 10 percent this year due to the stimulus checks and the economy is expected to see a 10 percent growth in this quarter.