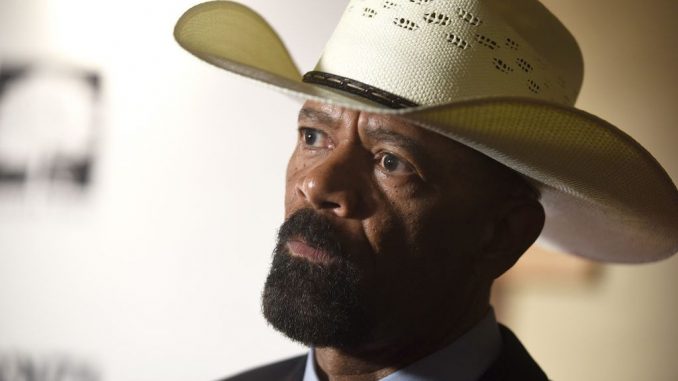 OAN Newsroom
UPDATED 4:01 PM PT – Sunday, June 13, 2021
Sheriff David Clarke of the Milwaukee County Sheriff's Department took aim at the George Floyd Justice in Policing Act of 2021 when he spoke at the MAGA Frank Rally on Saturday. Clarke said no republican should attach their name to what he considers an anti-police act.
Clarke noted how the proposed legislation eliminates "qualified immunity" that protects officers from being sued personally for actions that were made on the job in good faith. He argued the moves to further restrict police are rooted in a false public perception.
Furthermore, Clarke reflected on so-called "protests" in the name of George Floyd that ravaged cities and incapacitated police officers this past year. The sheriff said glorifying someone who participated in a crime is a disgrace to America's civil rights leaders.
The Bureau of Justice statistics show crime is on the rise in nearly every category, and major cities have experienced a 33 percent increase in murders over the past year. Additionally, unchecked lawlessness has exhausted law enforcement resources and forced a record number of retirements. This comes as progressives push to defund the police.
Critics say the reform bill only exacerbates the problem as it imposes many unfunded mandates on police forces and takes away tactical maneuvers that protect officers.
When asked what he would suggest to make the George Floyd police reform act better, Clarke responded, "put it in the shredder! As I said before, we don't need police reform in the U.S., we need ghetto reform." He suggested police are not the problem, rather crime and criminals are.