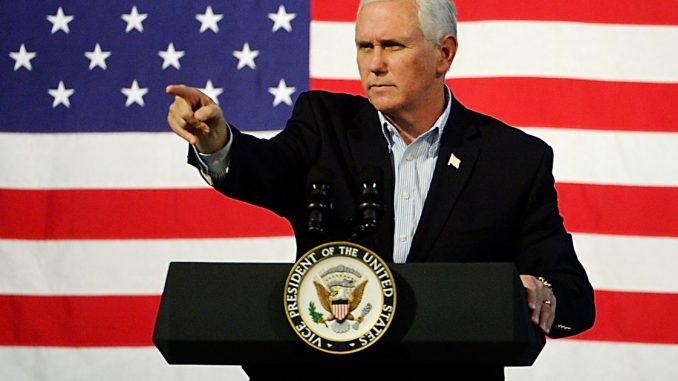 OAN Newsroom
UPDATED 1:35 PM PT – Sunday, June 13, 2021
Mike Pence has called on Kamala Harris to visit the U.S. Mexico border. On Friday, Pence shared photos on Twitter of himself speaking with Customs and Border Patrol agents as he slammed the so-called border czar on her absence.
Pence urged Harris to deal with the Biden border crisis as it has reportedly worsened since President Trump's time in office. Although Harris has been appointed by Joe Biden to lead efforts in remediating the surge of illegal immigrants, she has remained vague on her plans to visit the border.
Here's what it looks like when a Vice President visits the Southern Border… It's Time @VP Harris. It's Time to Deal With the #BidenBorderCrisis! pic.twitter.com/l0XT6kf3Zz

— Mike Pence (@Mike_Pence) June 11, 2021
The border czar has also repeatedly failed to offer any direct explanation for why the visit hasn't occurred yet. Both Mexican President Andres Manuel Lopez Obrador and Guatemalan President Alejandro Giammattei have blamed the Biden administration and their weak stance on immigration for the border crisis.
Pence's comments come after Harris's trip to Guatemala as well as an interview in which she appeared to laugh off American's concerns about border security.