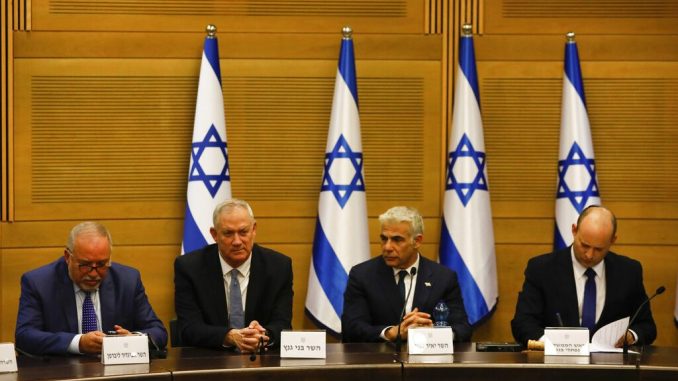 OAN Newsroom
UPDATED 1:06 PM PT – Sunday, June 13, 2021
Israel's parliament has voted to form a new government, bringing an end to Prime Minister Benjamin Netanyahu's 12-year tenure. On Sunday, Netanyahu was removed from the leadership role by vote. This, presenting an end to a political stalemate that has seen four elections in two years.
As it stands, the prospective new government holds a one-seat majority in the parliament. It was decided the leadership role would be shared between two separate party leaders.
Each leader will hold a term of two years over the next four years. Naftali Bennet, who heads the Yamina party, will take office until Sept. 2023. Thereafter, he will hand over leadership responsibilities to Yair Lapid, leader of the centrist Yesh Atid.
However, Israeli citizens have offered up mixed reactions ahead of the vote. Erez Goldman, an Israeli in Jerusalem stated, "it's a sad day today, it's not a legitimate government."
He also said he found it sad that almost 86 of 120 seats in the parliament, the Knesset, belong to the right-wing. "They sold their soul and ideology, and their beliefs to the extreme left-wing just for one purpose…hatred of Netanyahu," commented Goldman.
Despite his removal as prime minister, Netanyahu is expected  to remain a prominent figure in politics as the new opposition leader.