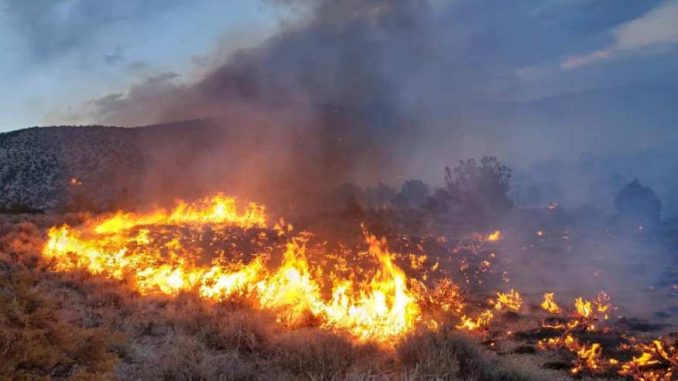 OAN Newsroom
UPDATED 2:51 PM PT – Saturday, June 12, 2021
Several fires are burning across the state of Utah due to extremely dry conditions and an early wildfire season. Recent reports detailed at least six wildfires, the largest being the Bear Fire, which is currently burning around 9,800 acres at only five percent containment.
Two other fires have burned more than 5,000 acres each and both are at zero percent containment. Fire officials have issued a stage one fire restriction across the entire state, while experts are calling on state residents to be smart about fire safety
A closer shot of the Bear Fire in Utah, courtesy of @CIRA_CSU: pic.twitter.com/aZpOqSi3I1

— NOAA Satellites (@NOAASatellites) June 9, 2021
Interim director of the Utah Division of Forestry, Fire and State Lands Jamie Barnes has advised the state against campfires due to these extreme fire conditions. She reported the majority of last year's fires were caused by people and explained what should be done if a fire is accidentally started.
"Immediately call 911. Call your local authorities and get help on the way," she asserted. "It's unlikely that you're going to be able to extinguish that fire yourself so get someone there immediately, that's a professional."
Officials say with humidity at around three percent, they haven't seen dry conditions this bad in nearly 20 years.