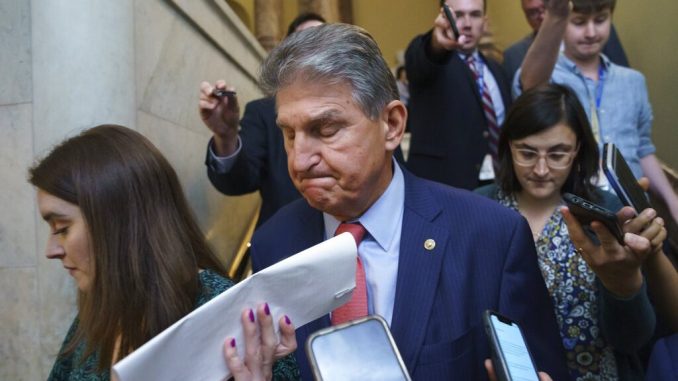 OAN Newsroom
UPDATED 3:36 PM PT – Saturday, June 12, 2021
New reports have said progressive Democrats are looking to put more pressure on moderate Democrats who are bucking the liberal agenda. This includes recent attacks on Sens. Joe Manchin (D-W.Va.) and Kyrsten Sinema (D-Ariz.) who have taken heat for their stances on eliminating the filibuster and voter reform.
Progressives like the so-called "squad" have recently come down on moderates, arguing Democrats need to force their agenda on the GOP. While critics say a handful of fellow moderate senators are hiding behind Manchin and Sinema, including freshman lawmakers Mark Kelly (D-Ariz.) and Maggie Hassan (D-N.H.).
Senate Majority Leader Chuck Schumer (D-N.Y.) told Democrats of his plan to force votes in June, stating "Senate Democrats are doing everything we can to move legislation in a bipartisan way when and where the opportunity exists, but we will not wait for months and months to pass meaningful legislation that delivers real results for the American people."
Meanwhile, moderate Democrats have been credited with working with Republicans on things like coming to an agreement on the infrastructure spending plan.