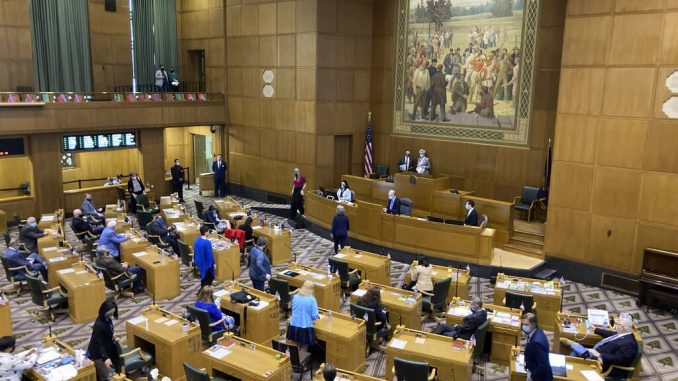 OAN Newsroom
UPDATED 2:58 PM PT – Saturday, June 12, 2021
The Oregon House of Representatives have voted to expel a member who allegedly let rioters in the State Capitol. This week, both Republicans and Democrats voted to oust Republican Mike Nearman in connection with the December incident.
Nearly all of the state's 60 lawmakers voted to remove Nearman, with the censored lawmaker casting the only vote in his favor. Nearman said he will not apologize for the event, saying the capitol should have been open to the public despite coronavirus orders allowing only lawmakers and staff to occupy the building.
Nearman commented, "now you're considering expelling a member for the first time in history, because he thinks that people should have access to their Capitol, especially during session." He argued, "I think that the citizens of Oregon should be able to instruct their representatives."
Nearman's supporters decried the vote and heckled lawmakers as they left the Capitol.