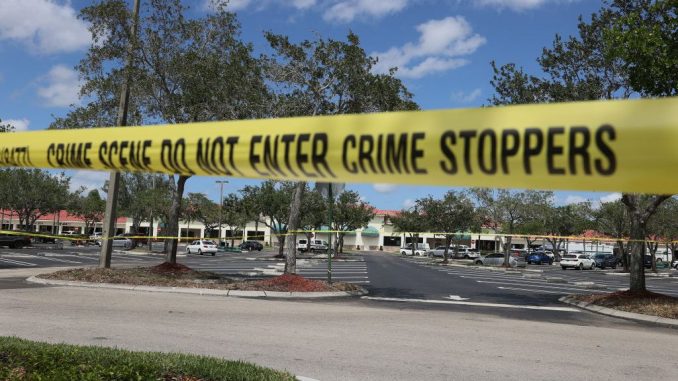 OAN Newsroom
UPDATED 2:11 PM PT – Saturday, June 12, 2021
Authorities have released new information on the gunman who killed a grandmother and her 23-month-old grandson inside a Florida Publix on Thursday.
In a press conference on Friday, Sheriff Ric Bradshaw of the Palm Beach County Sheriff's Department said the gunman identified as Timothy J. Wall, 55, had posted on Facebook that he wanted to kill people and children.
Authorities added, Wall had declared bankruptcy earlier this year after falling deeply into debt and battling mental health issues.
He shoots the child. The grandmother interferes with the gunman and because of her brave actions, his gun jams. After some struggling, he then ends up shooting the grandmother and then himself.

— PBSO (@PBCountySheriff) June 11, 2021
"The real sad part of this, other than the fact that two people are dead, is that there was a chance this could be stopped. You know why," asked Bradshaw. "The reason is he's on Facebook. He has said, I want to kill people and children."
In the meantime, the sheriff's department still has not found any connection between the gunman and the victims.